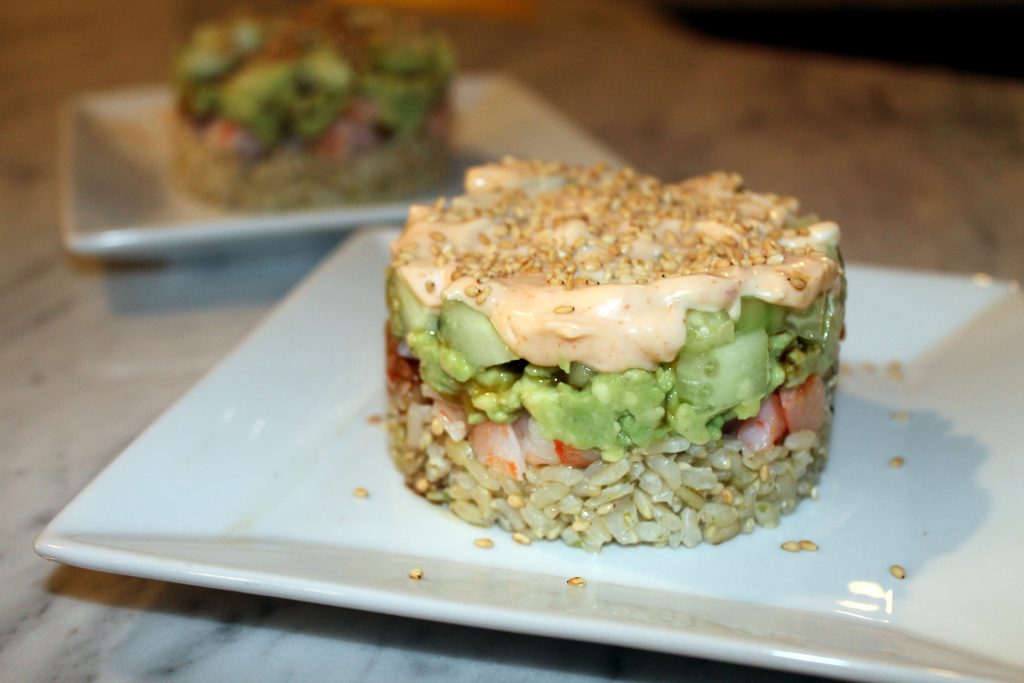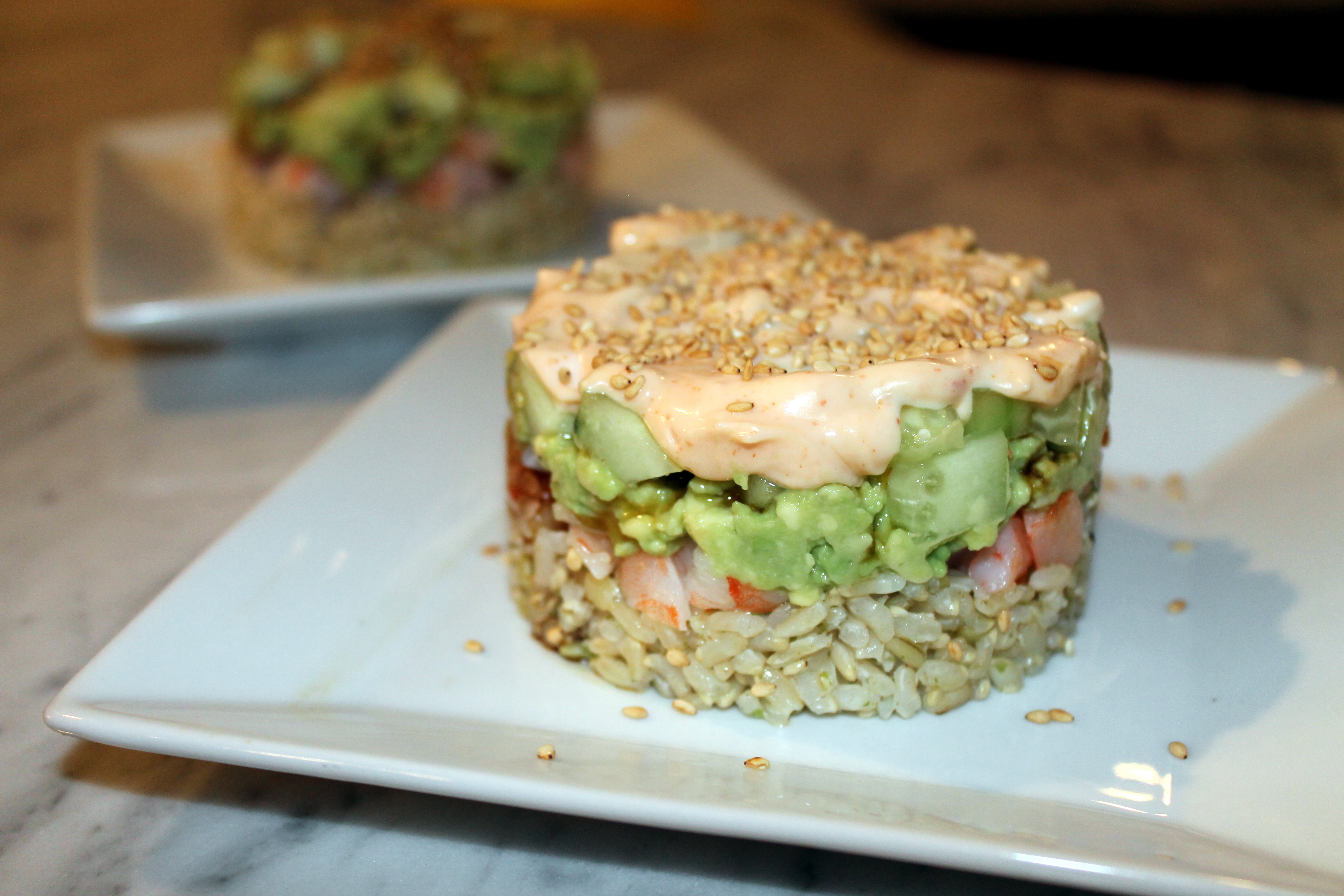 Print Recipe
Ingredients
1 package of quick cook brown rice
2 tablespoons sesame oil
8 ounces cooked shrimp OR ahi grade tuna, roughly chopped
1 small cucumber, diced
1 avocado, mashed
1 tablespoon reduced-sodium soy sauce
1 tablespoon mayonnaise
1 teaspoon sriracha sauce
1 tablespoon sesame seeds
1 tablespoon reduced-sodium soy sauce
salt & pepper, to taste
Instructions
1

Cook the rice according to instructions on the package. Set aside to cool and add 1 tablespoon sesame oil.

2

In a small bowl, add the other tablespoon of sesame oil to the cucumbers and season with salt & pepper.

3

In a small bowl, combine mayonnaise and sriracha until mixed, set aside.

4

Coat the inside of a measuring cup (1 cup) with coconut oil or butter.

5

Start layering the cup with cucumber, avocado, shrimp/ahi, rice (last).

6

Carefully flip the cup over on a plate.

7

Spoon over the sriracha mayonnaise. Drizzle with soy sauce and sprinkle with sesame seeds, serve.