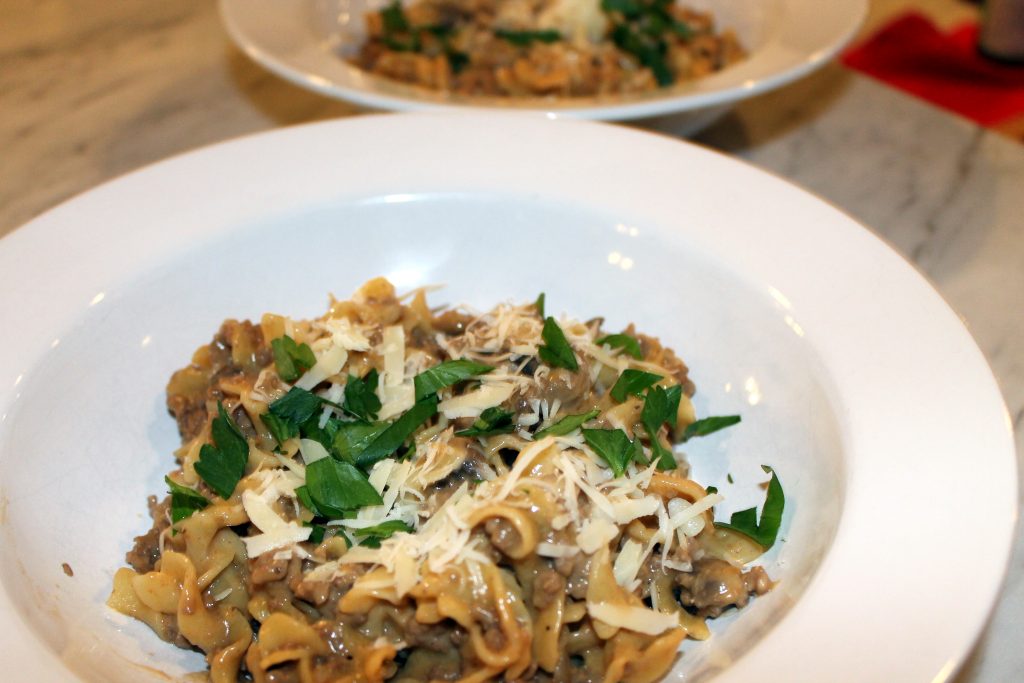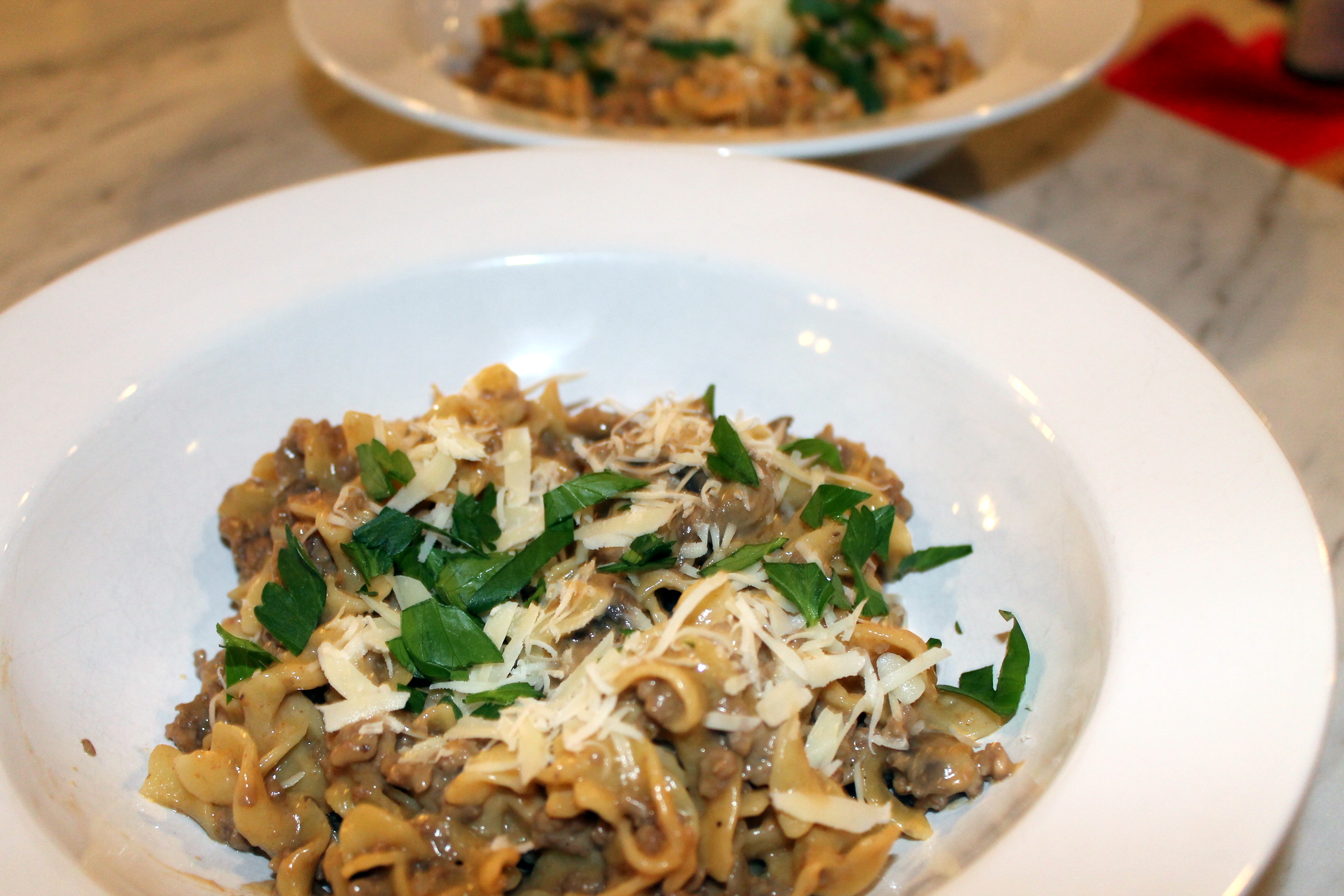 Print Recipe
Ingredients
1-2 tablespoon olive oil
1 pound ground turkey or lean ground beef, organic
8oz pound mushrooms, thinly sliced
1 tablespoon tomato paste
1 large shallot, chopped
1 large leek, chopped
3 garlic clover, chopped
1 teaspoon dried oregano
1 tablespoon all-purpose flour
1 tablespoon butter
3 cups beef broth
8 ounces egg noodles
1/4 creme fraiche or low fat sour cream
1 tablespoon Dijon mustard
1/4 cup shredded Parmesan
1 tablespoon fresh thyme
pinch of crushed red pepper
salt & pepper, to taste
Instructions
1

Heat olive oil in a Dutch oven over medium heat. Add shallots and leeks, and cook for 5 minutes. Add garlic and cook for another minute. Add meat, oregano, thyme, red pepper, salt & pepper, and cook through.

2

Stir in mushrooms and cook approximately 3 minutes. Stir in tomato paste until lightly browned, about 1 minute.

3

Combine flour and butter until creamy and then add to the pot until lightly browned.

4

Stir in beef broth and egg noodles. Bring to a boil; cover, reduce heat and simmer until noodles are cooked through, about 10-15 minutes.

5

Combine the creme fraiche/sour cream and Dijon mustard until creamy and add to the pot until combined with pasta. Remove from heat and sprinkle in Parmesan.

6

Garnish wit parsley or thyme.