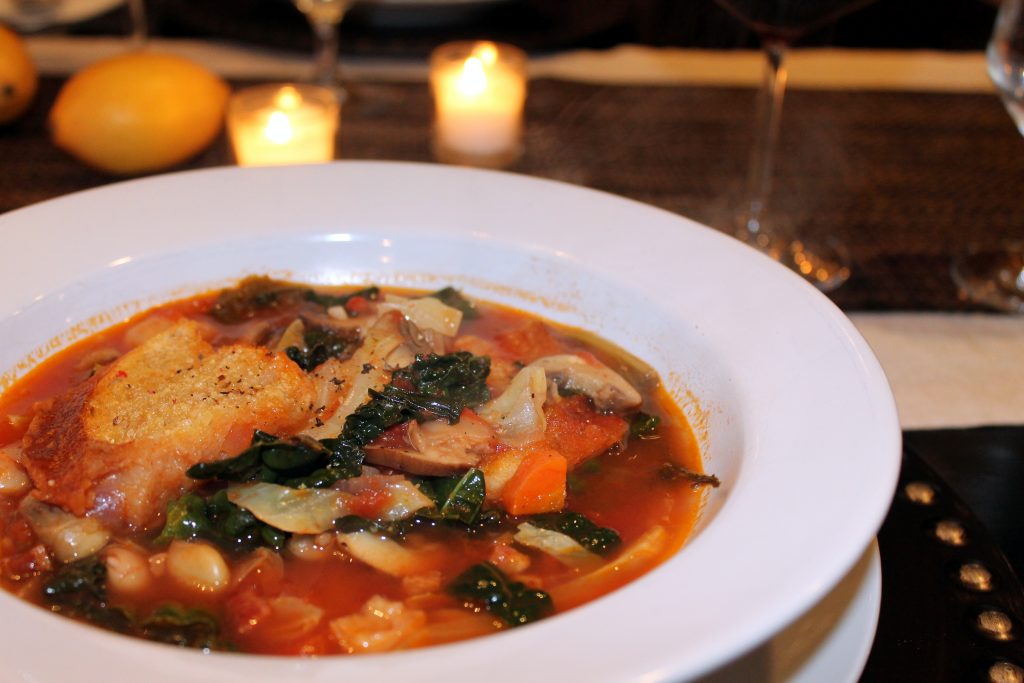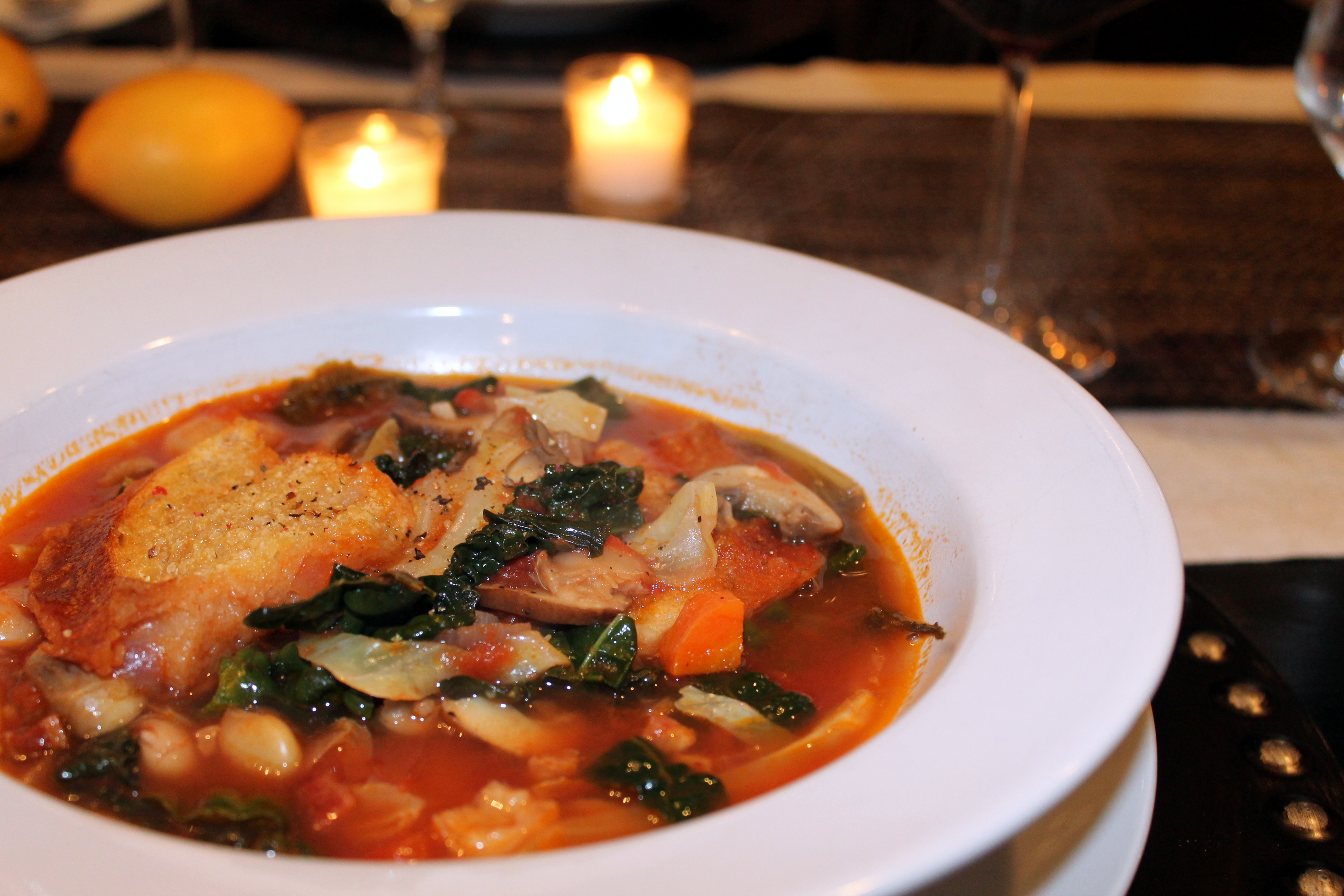 Print Recipe
Ingredients
Olive oil
1 small red onion, chopped
1 large carrot, chopped
3 cloves of garlic, chopped.
4 oz of pancetta, chopped
8 oz mushrooms, sliced
1 can of Italian white beans such as cannellini
1 28-ounce can Italian plum, crushed
4 cups vegetable or chicken stock (for a richer flavor, use chicken stock)
1 fresh rosemary sprig
1 tablespoon thyme
1 bunch of kale, chopped
1/4 head white or green cabbage, chopped
3 large, thick slices sourdough or ciabatta, quartered (or 8 slices of baguette rounds)
grated Parmesan, to taste salt & pepper, to taste pinch of red pepper flakes
Instructions
1

Preheat oven to 450 degrees.

2

Add a tablespoon of olive oil to a large pot or Le Creuset over medium heat. Add pancetta and cook through, approximately 5 minutes. Add in carrot, onion, and garlic and saute for 8 minutes. Add mushrooms, salt & pepper. Cook another 2 minutes.

3

Drain the beans and add to the pot. Add tomatoes and their juices, chicken stock, thyme, rosemary & red pepper flakes. (add Parmesan rind if you have one) Bring to a boil and then reduce to simmer. Cover and cook for 15 minutes.

4

Meanwhile butter the bread and sprinkle with garlic salt and Parmesan. Set aside.

5

Add the kale and cabbage to the pot of stew and mix thoroughly.

6

Carefully float the bread on top of the stew. Adjust the oven up to 500 degrees and put the pot into the oven for approximately 10 minutes. Pull out of the oven when the bread is golden brown around the edges.

7

Serve in bowls while hot. Dust with Parmesan.