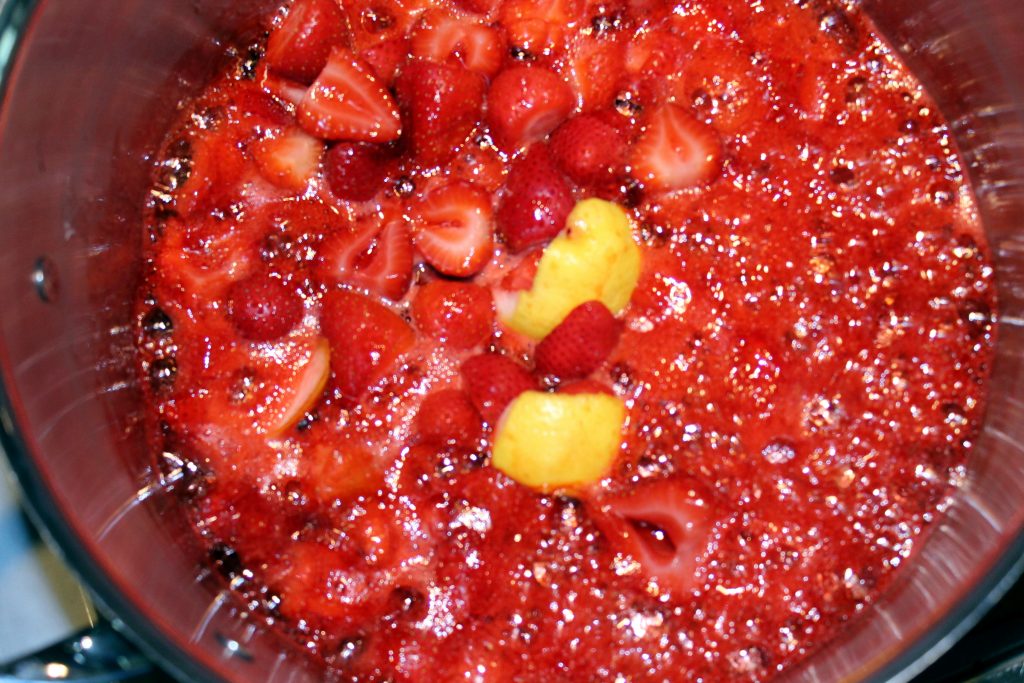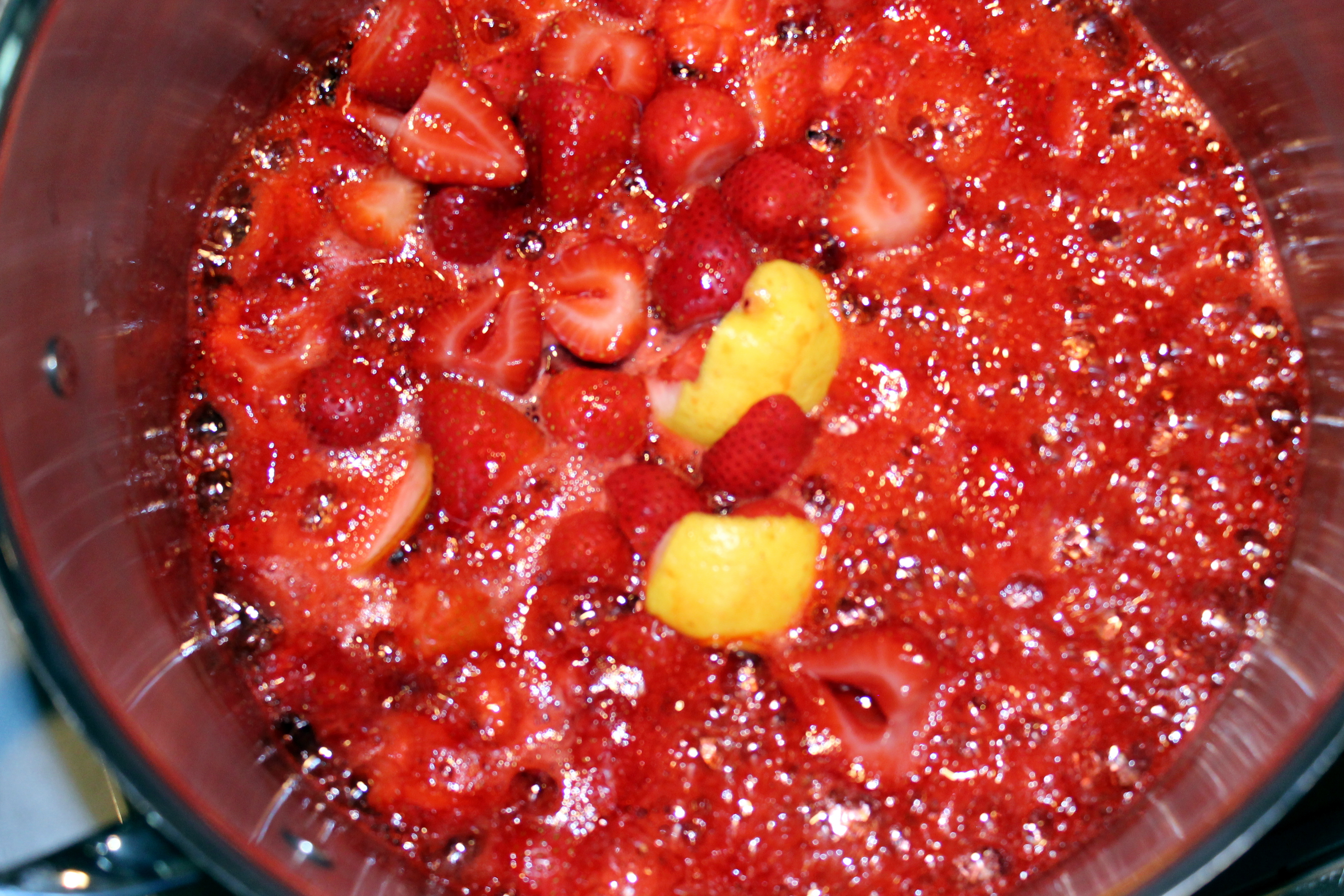 Print Recipe
Strawberry & Balsamic Preserves
Ingredients
4 cups of small ripe strawberries, washed and hulled, sliced in half
Peel of 1/2 a lemon
3/4 cup sugar
1 teaspoon, reduced balsamic OR 1 tablespoon balsamic (if you don't have reduced)
!To make reduced balsamic:
Pour a cup of balsamic vinegar in a small saucepan over medium heat. Bring the heat to a boil.
Reduce to a simmer. Stir occasionally and allow to simmer until the vinegar has reduced by at least half.
Remove from heat and allow to cool and transfer to an airtight container; store in the refrigerator until ready to use.
Instructions
2

Place the strawberries and lemon peel in a heavy pot.Add sugar and mix. Let sit at room temperature for 2 hours, stirring occasionally. This is where the berries will begin to release their juices and macerate.

3

Add the balsamic. Over medium heat, bring the strawberry mixture to a gentle boil. Cook, stirring a few times until the berries are tender, about 5 minutes. Remove the pot from the heat.

4

Using a slotted spoon, transfer the berries to a canning jar. Return the pot with the berry juices and lemon peel to medium heat and boil until the syrup thickens, 2 minutes.

5

Remove the pot from the heat to let the syrup settle but not cool all the way. Skim off any foam and discard the lemon peel.

6

Pour the hot syrup over the strawberries to fill jars. Let cool completely and seal. Refrigerate the preserves for up to 3 months.