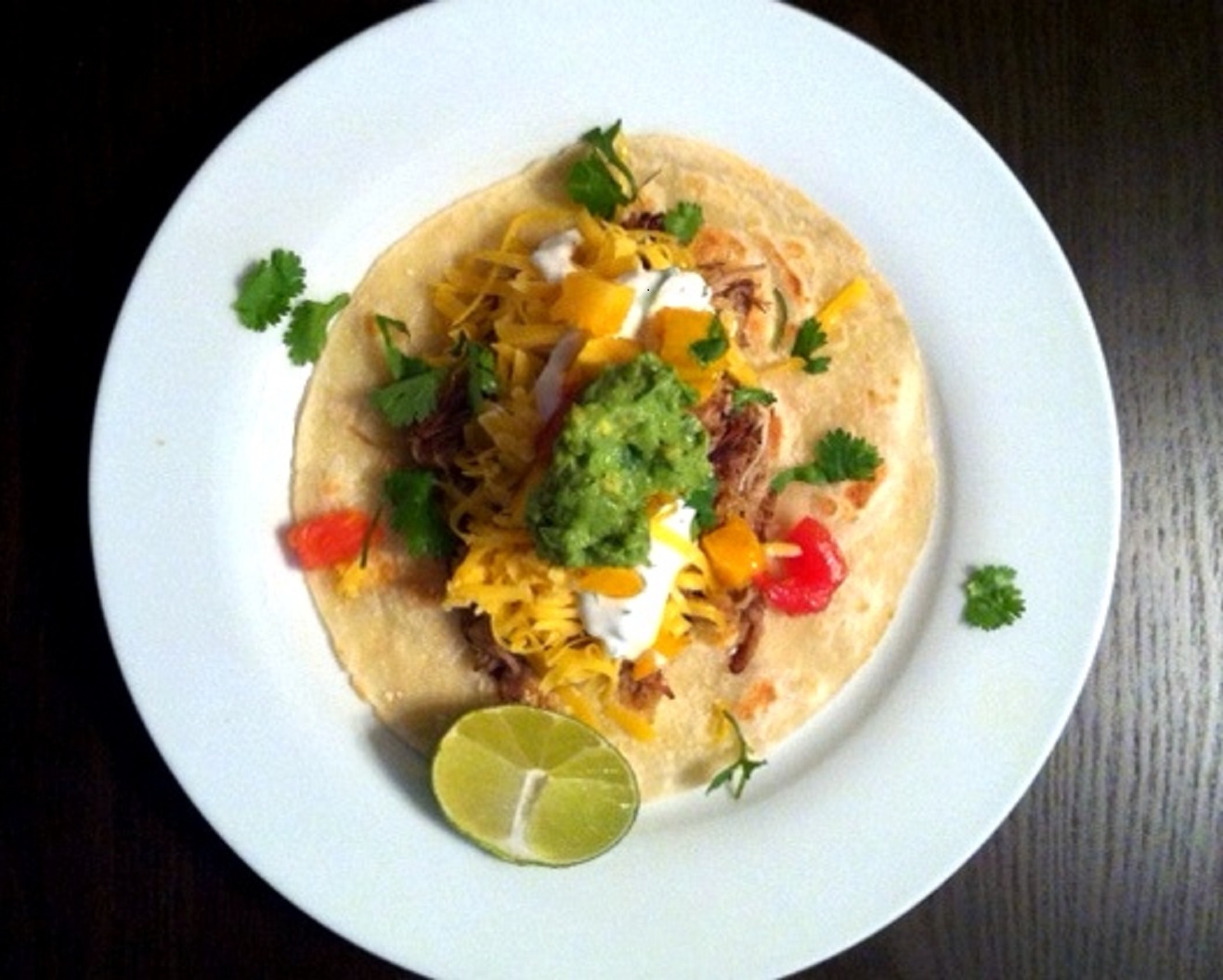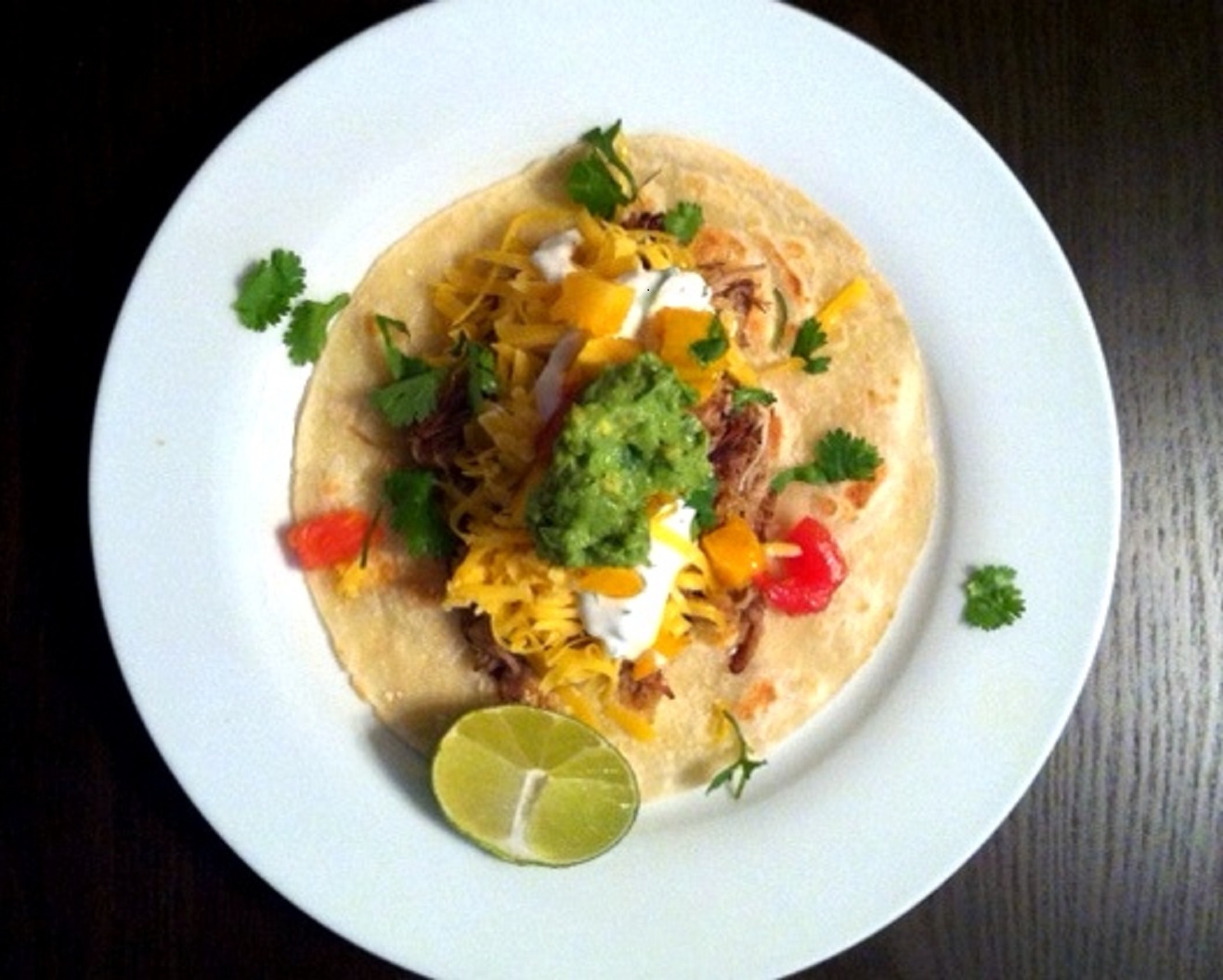 Print Recipe
Ingredients
3 to 3.5 lbs pounds boneless pork shoulder
1 cup of chicken stock or beer
2 bay leaves
1 teaspoons dried oregano
1 teaspoon coriander
1 teaspoon dried thyme
1 teaspoon smoked paprika
1 teaspoon red pepper flakes
1 onion, coarsely chopped
5-6 cloves chopped garlic
1 jalapeno, seeded and chopped
1 orange, cut in half
3 tablespoons olive oil
Salt and pepper to taste
Instructions
1

Rub pork shoulder with all of the dried herbs, salt, pepper and olive oil on all sides. Set aside for 20 minutes to an hour. Put the bay leaves on the bottom of the slow cooker and place the pork on top. Add onions and garlic (and jalapeno if desired) on top of the pork. Cut the orage in half and squeeze the juice over the pork; keep orange halves in crock pot with the pork; add beer/chicken stock (whatever you prefer). Cover and cook on low for 8 hours.

2

After the meat falls apart, remove from the slow cooker with all it's juices. Fire up a saute pan and lightly coat with olive oil. Lightly fry the pork in batches so the pork crisps up. Serve while hot!

3

*If you want the easy version of this, throw in a fajita package of spices in place of all the herbs and you're good to go!