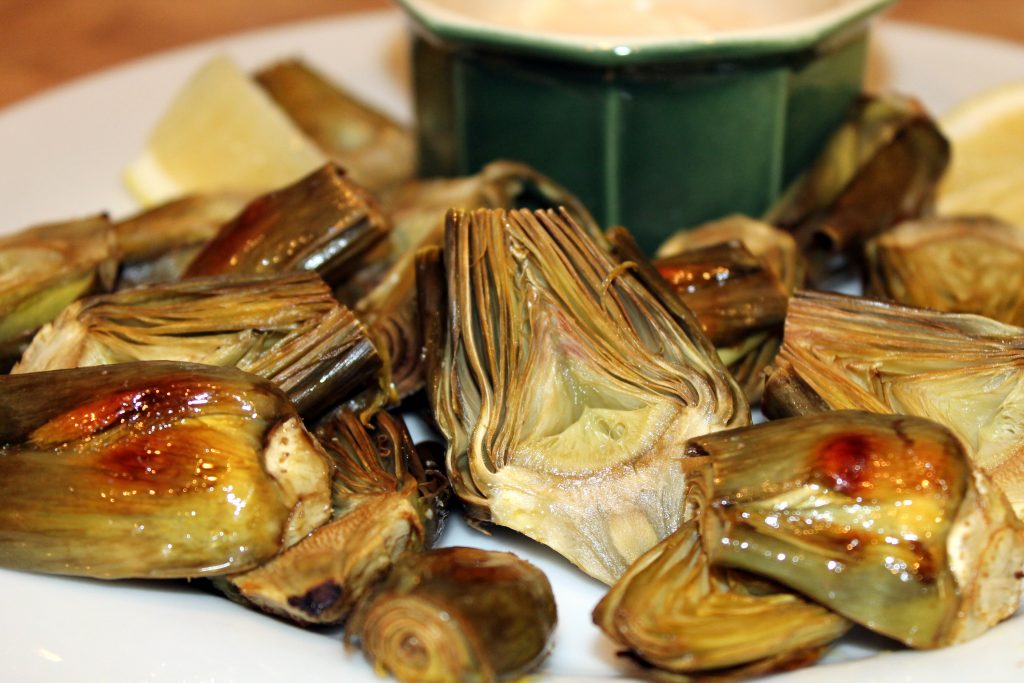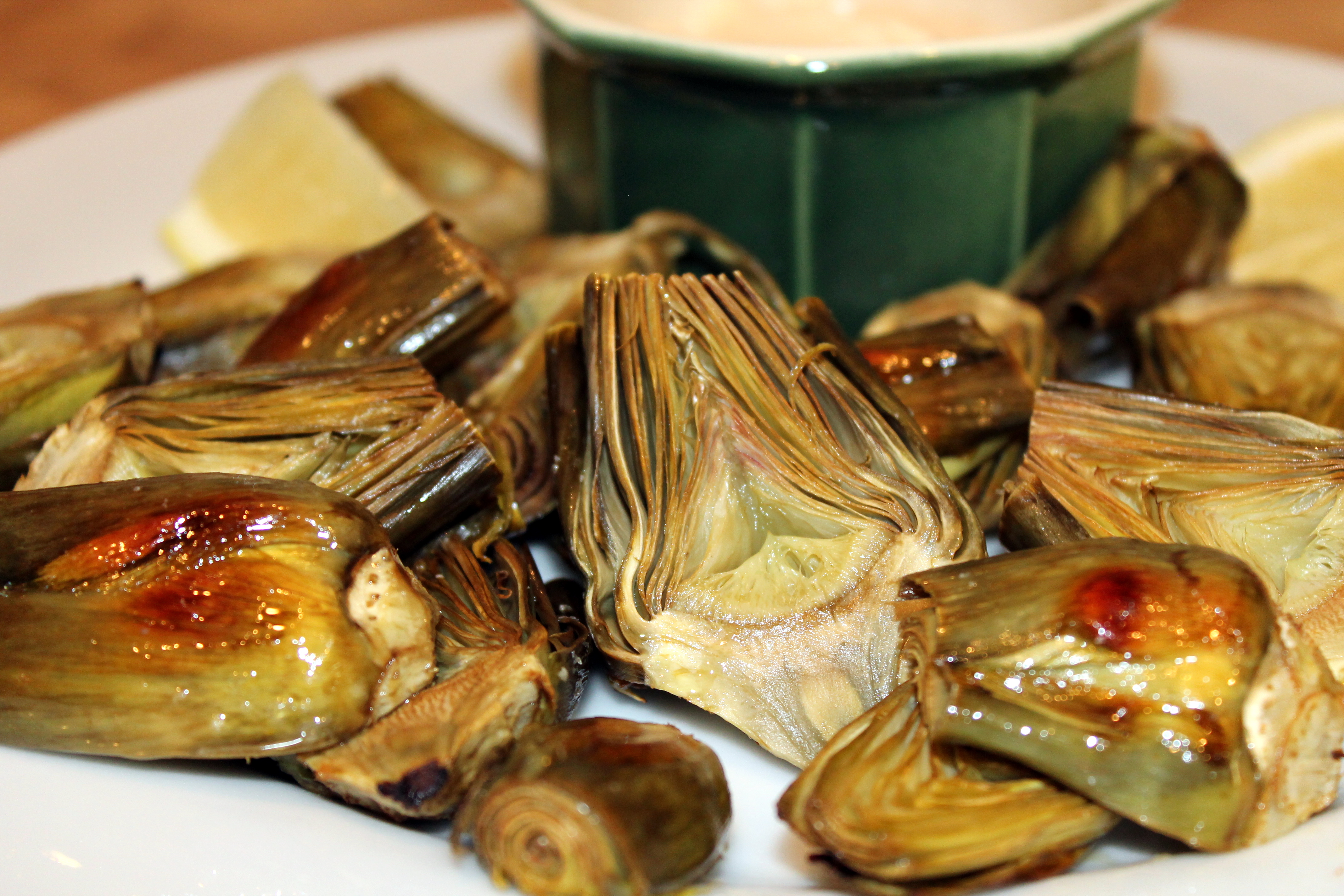 Print Recipe
Ingredients
10-12 baby artichokes
4-5 teaspoons extra-virgin olive oil
1/2 teaspoon kosher salt
1/4 teaspoon freshly ground black pepper
1/4 cup mayonnaise
1 teaspoon minced garlic
1 lemon, for juice, rind & garnish
pinch of Semac
Instructions
2

Place ice water in a medium sized bowl w/ half the juice of a lemon. Trim the tops and base of each artichoke, and peel the stem. Remove bottom leaves and tough outer leaves, leaving tender heart and bottom. Cut each artichoke in half lengthwise. Place artichokes in bowl of water immediately to prevent them from turning brown.

3

Drain artichokes and let dry.

4

Combine artichokes, 1 tablespoon oil, salt, and pepper; toss well. Arrange in a single layer on a baking sheet. Bake at 425° for 15 minutes or until tender, turning after 10 minutes.

5

In a small bowl, combine 1 tablespoon lemon juice, w/ 2 teaspoons oil, mayonnaise, garlic, and lemon rind in a small bowl. Serve ravioli with artichokes.