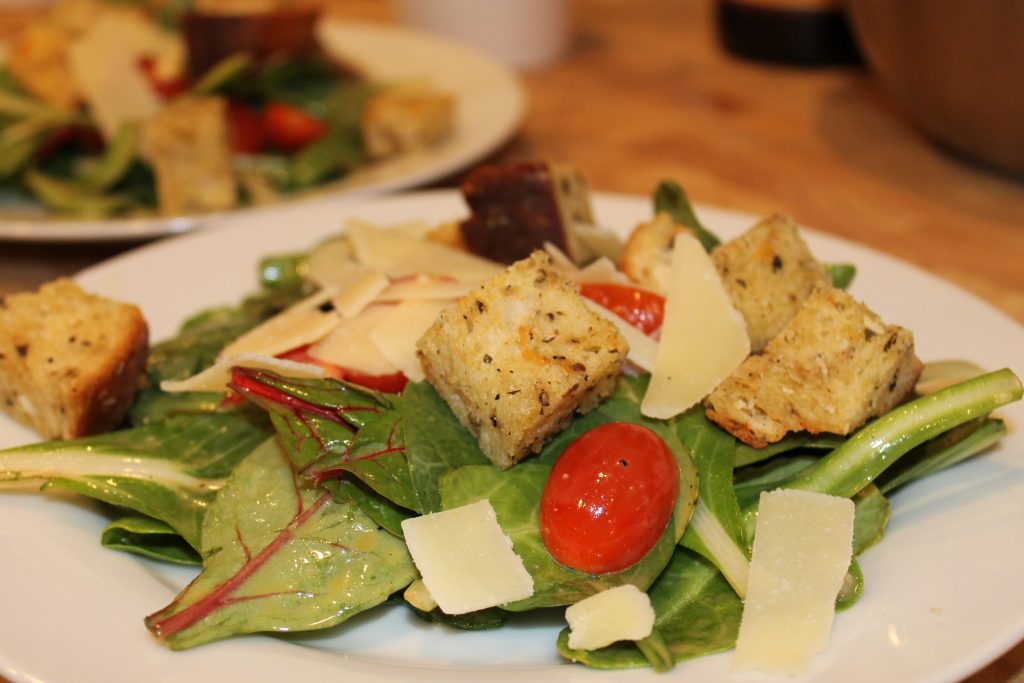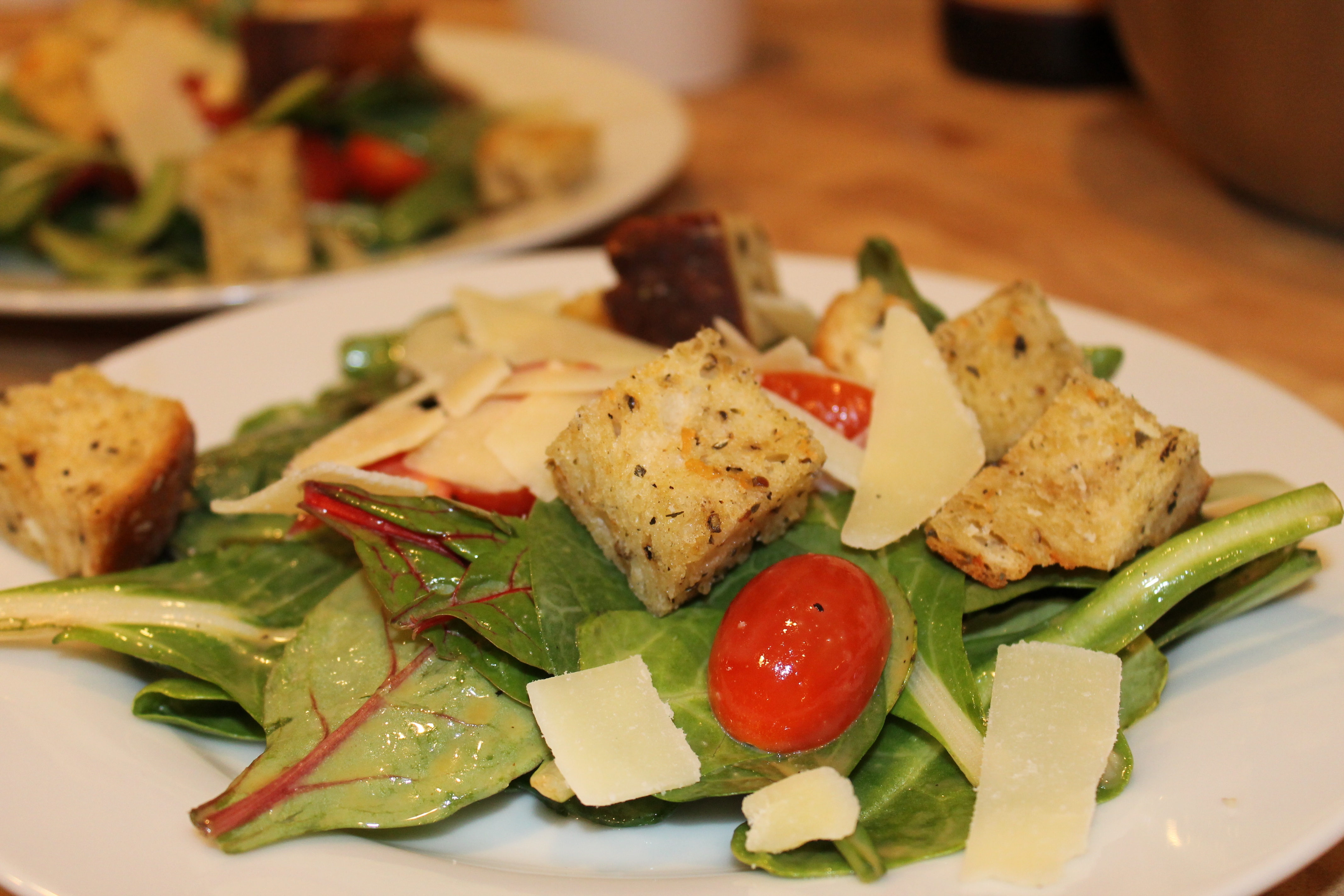 Print Recipe
Classic Caesar Salad Dressing
Ingredients
2-3 tbsp olive oil
2 cloves of garlic, finely chopped
1 1/2 tsp anchovy paste
1 1/2 tsp red wine vinegar
1/2 lemon, juiced
1 tbsp Dijon mustard
2 egg yolks
dash of Worcestershire
pinch of salt & pepper
1/4 cup Parmesan
Instructions
1

Mash garlic with anchovy paste, salt & pepper in a salad bowl.

2

Whisk in lemon juice, red wine vinegar, Dijon, egg yolks and Worcestershire.

3

Gradually whisk in olive oil in a slow stream.

4

Toss over kale or romaine and garnish with croutons and chards of Parmesan.