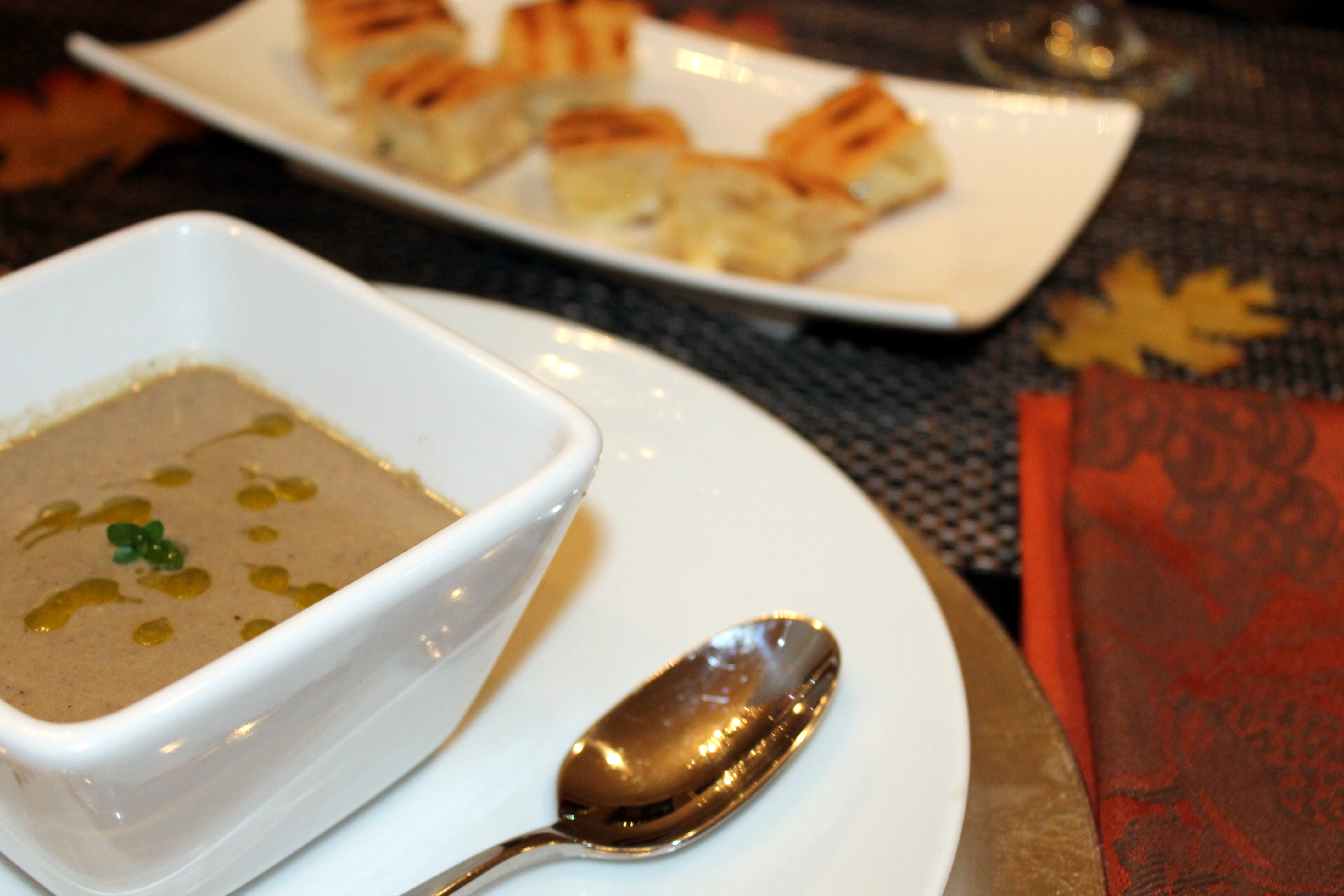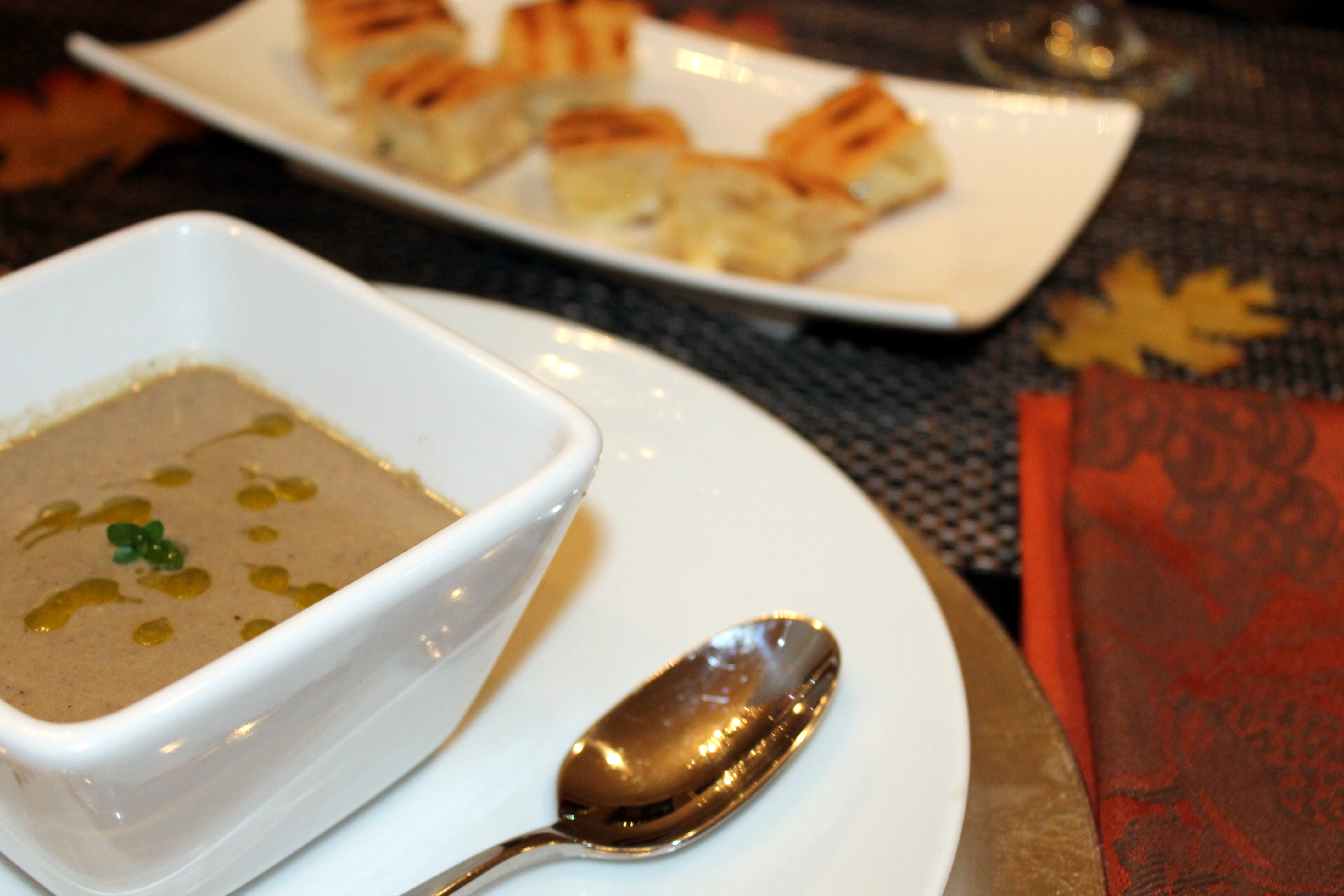 Print Recipe
Ingredients
10 oz fresh mixed mushrooms,sliced/chopped
1 tbsp fresh minced thyme leaves
2 oz dried mushrooms (about 1/4 cup)
1 cup Marsala or Dry Sherry
1-2 tbsp Olive Oil
1/2 cup Half & Half
1/2 stick of butter
2 cups hicken stock
½ yellow onion, chopped
1 large shallot, chopped
1 garlic clove, chopped
Salt & Pepper to taste
Truffle Oil, to finish
Instructions
1

Place the dried mushrooms in 1 cup of hot chicken stock for 30 minutes, and set aside.

2

It a large saute pan, saute onions and shallots, thyme in olive oil and 1/2 butter for 10 minutes. Add garlic and mushrooms. Saute for another 10 minutes.

3

Add the dried mushrooms including the liquid. Add 2 cups of chicken stock and bring to a boil. Reduce heat to low and simmer for 15-20 minutes.

4

Add the Marsala/Sherry and bring to a boil and then reduce to a simmer for 15 minutes.

5

Let mixture cool slightly and then transfer to a blender in stages until smooth.

6

Return to the pot and add the cream and simmer for a couple more minutes. Season liberally w/ salt & pepper to taste.

7

Serve in bowls and drizzle with truffle oil.