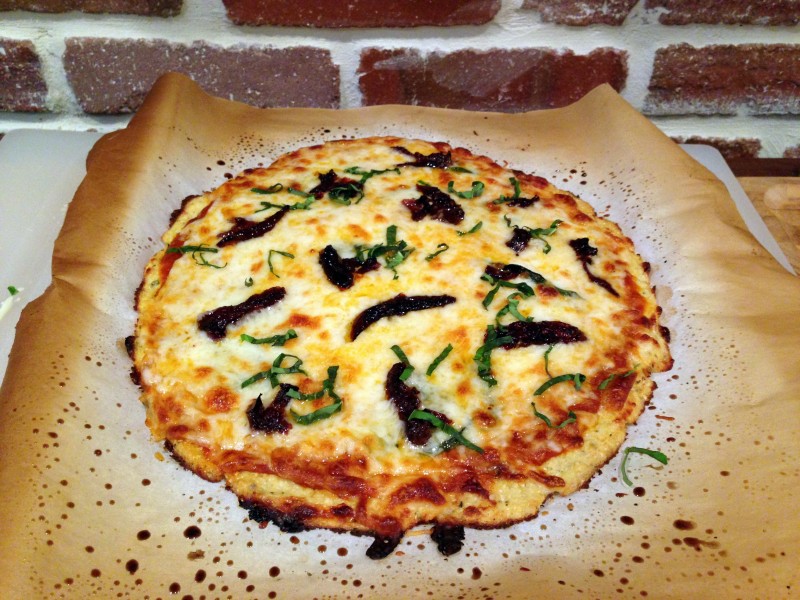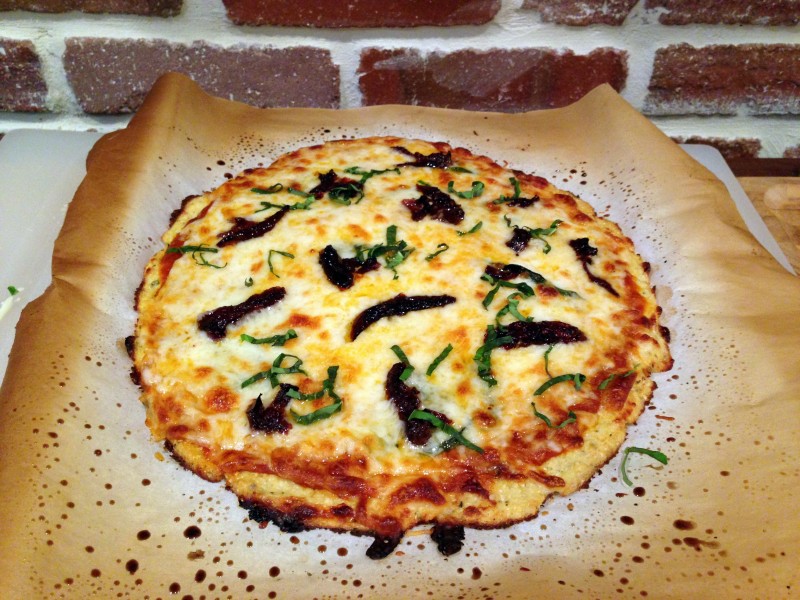 Print Recipe
Ingredients
1 large head of Cauliflower, broken into florets
1/4 cups Parmesan Reggiano
1/4 cups Mozzarella or Gruyere Cheese
1 Tablespoon Dried Italian Seasoning
1 Egg
pinch of salt
pinch of pepper
pinch of red pepper flakes
Tomato Sauch
1 cup Mozzarella
1/4 cup Parmesan
1-2 Tbsp Basil, thinly sliced
Instructions
2

In a food processor, pulse the cauliflower until it forms into a powder. Place the cauliflower in a microwave safe bowl and and cook for 3-4 minutes. Let cauliflower cool and place it on the center of a dish towel. Wrap it with the towel so you can squeeze the liquid out of it. Get as much of the liquid out as you can.

3

Place the cauliflower in a bowl and add Mozzarella/Gruyere, Italian seasoning, salt, pepper, pepper flakes, and egg, and mix together with your hands. Once all ingredients are incorporated, roll into a ball and start to flatten out the cauliflower dough on an oiled sheet of parchment paper on a pizza stone or cookie sheet. You want it to be about 1/4 inch thick. The thinner, the crispier the dough will be.

4

Bake the crust for 8-10 minutes, until it starts to get crisp. Remove from oven and add your toppings. Place pizza back in the over for another 5-6 minutes until the cheese is melted.