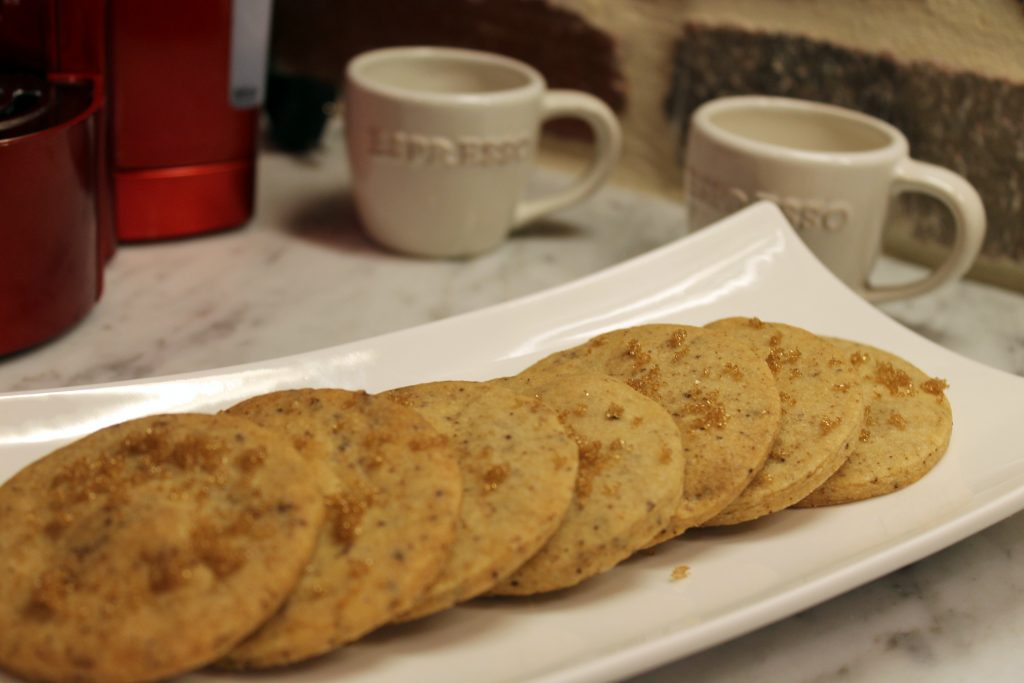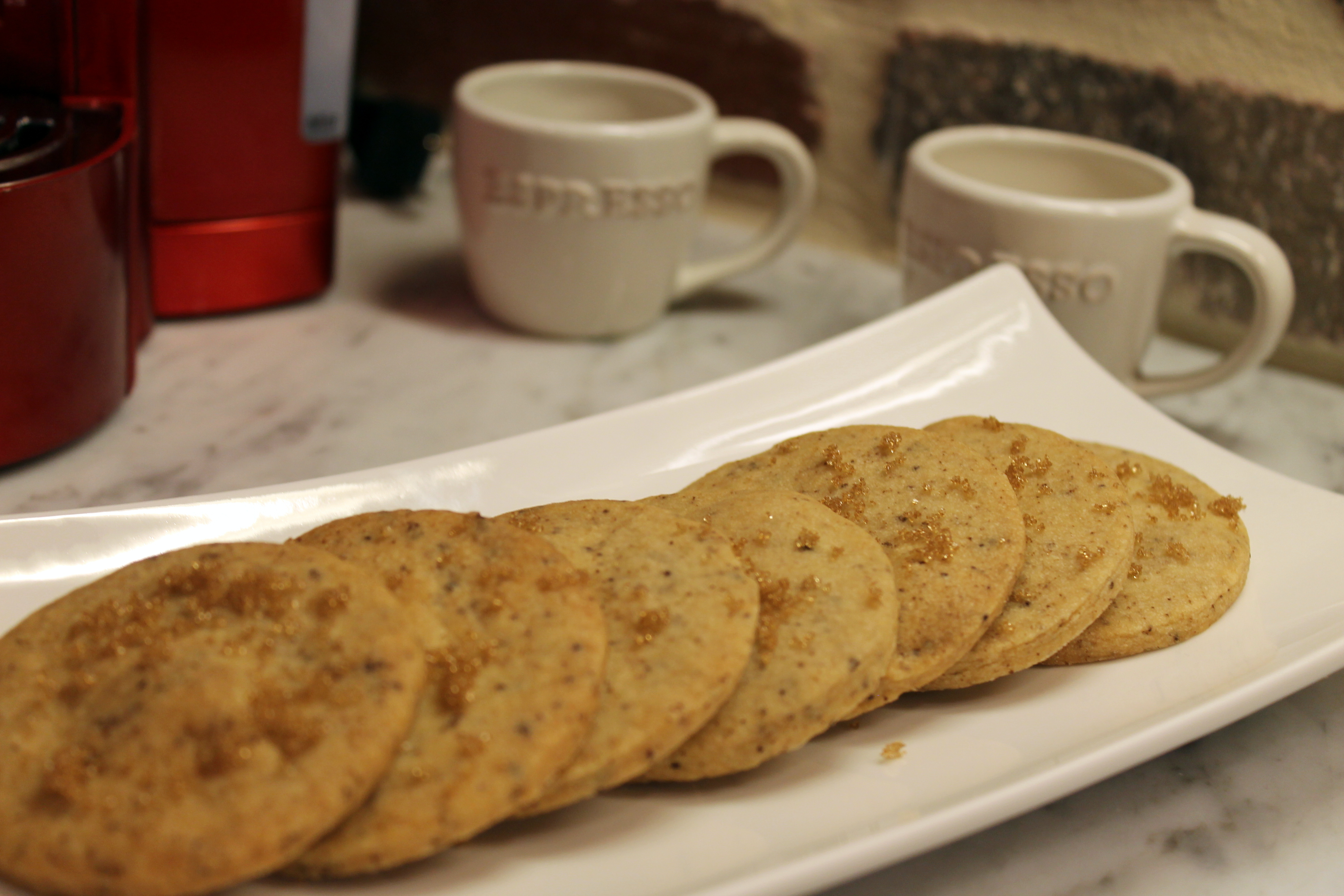 Print Recipe
Espresso Shortbread Cookies
Ingredients
5 tablespoons unsalted butter, softened
2 tablespoons confectioners' sugar
1 tablespoon granulated sugar
3/4 cup all-purpose flour
1 1/2 teaspoon instant espresso powder
1/8 teaspoon kosher salt
Brown sugar, for sprinkling
Instructions
1

Preheat the oven to 350° and line a large baking sheet with parchment paper.

2

In a medium bowl, beat the butter & sugars until creamed together.

3

Add the espresso powder, flour and salt and beat until just combined.

4

Remove the dough wrap with in saran wrap and refrigerate for at least 30 minutes. ?

5

On a lightly floured work surface, roll out the dough 1/8 inch thick. Using a 2 1/2-inch round cookie cutter, cut out cookies and place them on the baking sheet. Sprinkle with brown sugar.

6

Bake for 15 minutes, rotating the sheets from top to bottom or turning at the midway point. The shortbreads will be light in color, with golden edges. Transfer the cookies to a rack.