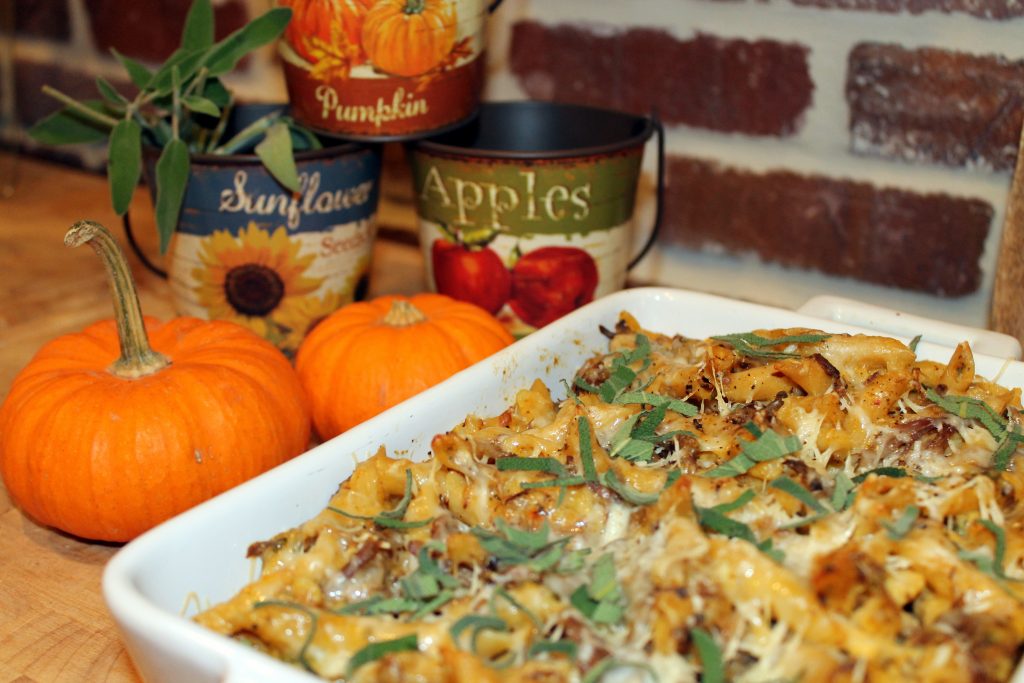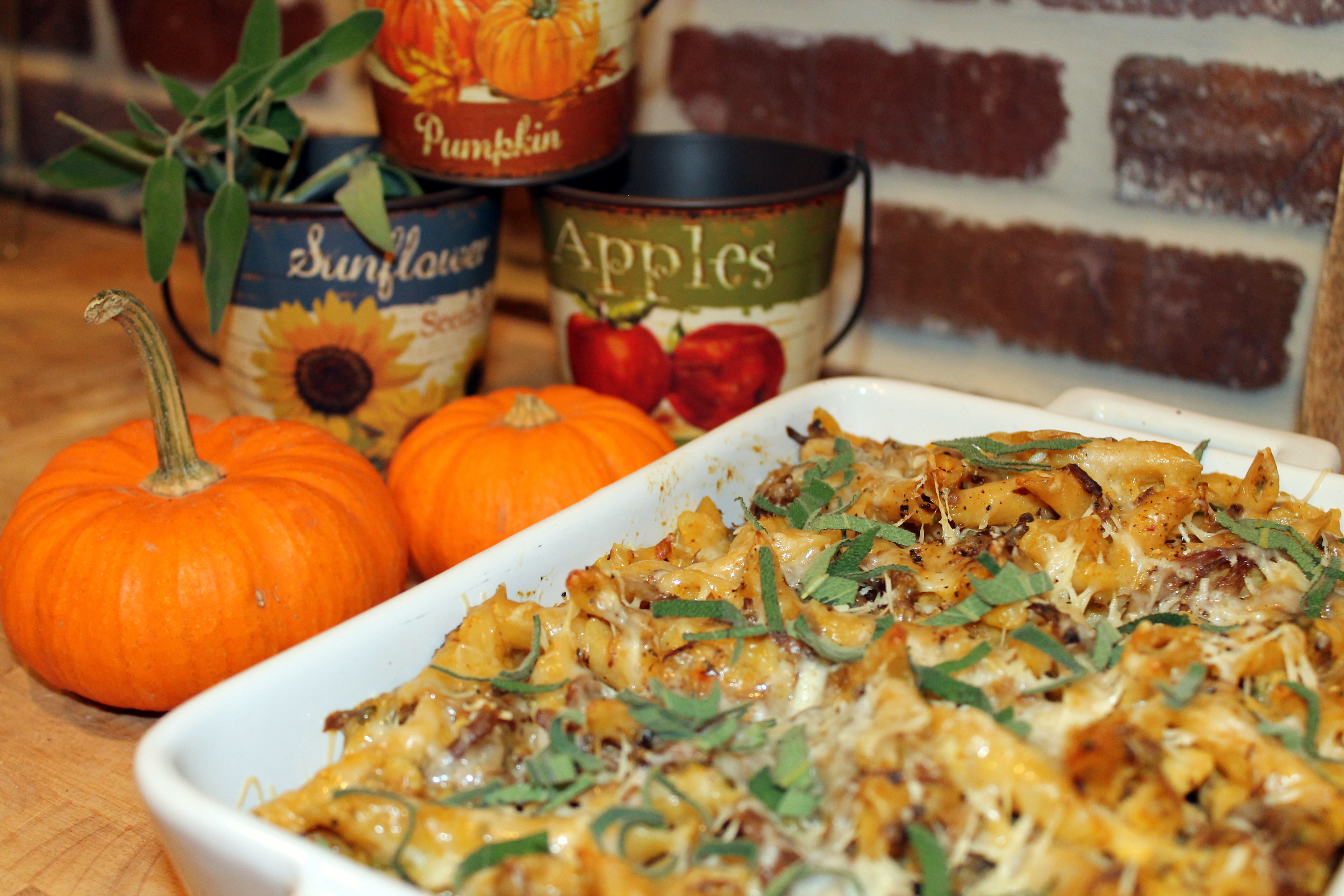 Print Recipe
Ingredients
1 tablespoon extra-virgin olive oil, plus 1 tablespoon
1 pound bulk sweet Italian sausage (optional)
1 15 oz can of organic pumpkin puree
1/2 cup of greek yogurt
3 cloves garlic, chopped
2 large shallots, finely chopped
juice of 1 lemon
4 to 6 sprigs sage leaves, cut into chiffonade, about 2 tablespoons
1 teaspoon ground nutmeg, ground or freshly grated
1 teaspoon dried oregano
1 teaspoon dried sage
1 tablespoon brown sugar
salt and black pepper
1 box of penne, cooked to al dente
1 cup Parmigiano, grated
1 cup Gruyere, grated
Instructions
1

Pre-heat oven to 350 degrees

2

Boil penne according to box, until al dente

3

In a medium bowl, mix together pumpkin puree, yogurt, brown sugar, nutmeg, oregano, dried sage, salt/pepper, lemon, half the fresh sage and 2/3 of the cheese mixtures

4

In a separate pan, saute shallots for 4-5 minutes. Add garlic and saute another minute.

5

Add both mixes together. Drain pasta and add to the mix. Stir until pasta is coated. Pour into a baking dish and sprinkle with remaining cheese.

6

Bake for 25-35 minutes, until cheese is melted on top. Remove from oven & sprinkle w/ remaining sage.

7

If you want to add protein, add the sweet Italian sausage as you're cooking the shallots until browned through.