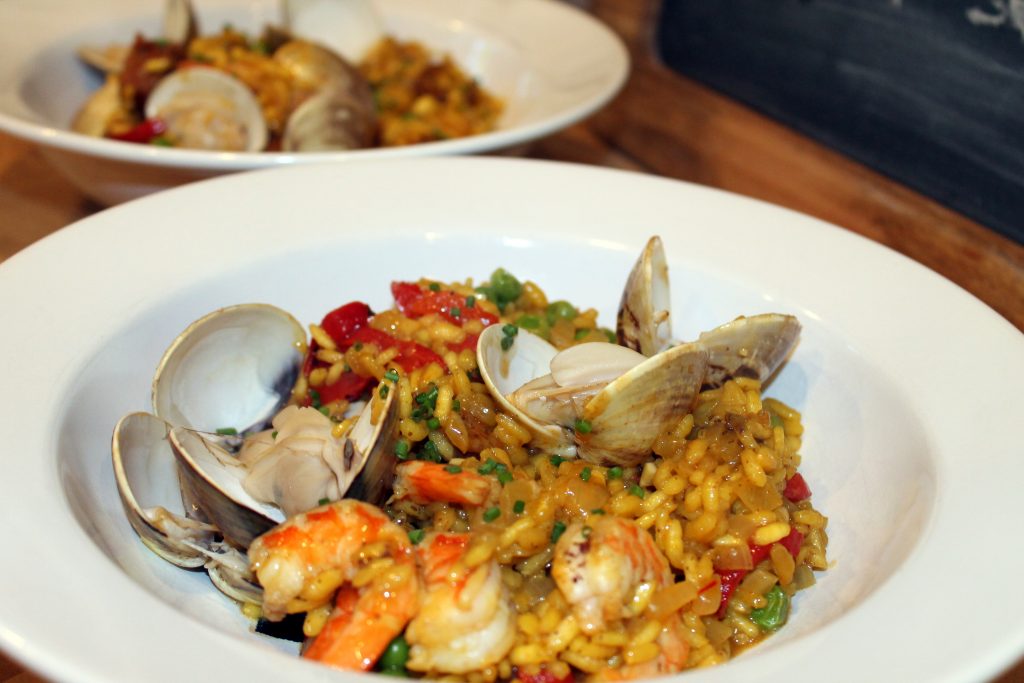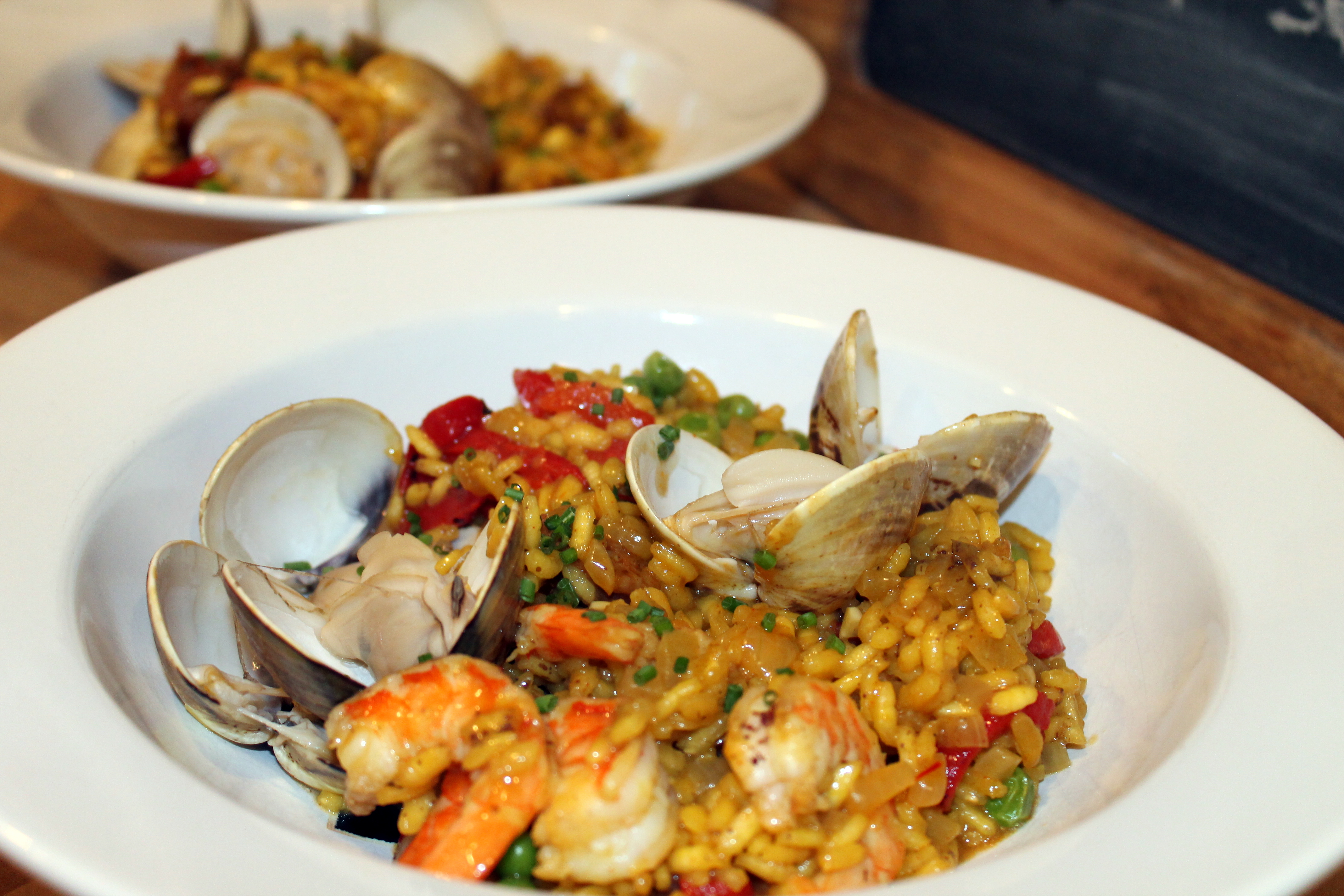 Print Recipe
Ingredients
1 large yellow onion, chopped
3 garlic cloves, minced
5 oz roasted red pepper (packed in olive oil in a jar)
1 tbsp chives, finely chopped
1 lemon
2 'soy'rizo links (or chorizo), sliced
1 can of clam juice (w/ or without clams)
2-3 cups chicken broth
1 lb clams or 8 mussels, scrubbed and debearded
1 tsp paprika
16oz Arborio rice
1/2 cup dry white wine
1 tbsp tomato paste
2 tsp saffron threads
12-16 medium shrimp, peeled and deveined
1/4 cup butter, diced
1 cup frozen green peas,
1/4 cup fresh parsley, chopped
olive oil
Instructions
1

In a medium pot, bring clam juice & chicken stock to a simmer over medium heat.

2

Add the clams/mussels, cover and simmer until they open up, about 2-3 minutes. Once they're all open, remove from the broth and set aside. Save the broth to be used for rice later.

3

In a large saute pan over medium heat, add olive oil and 'soy'rizo/chorizo and cook for 3 minutes. Remove and set aside.

4

In the same pan, heat up some olive oil add onion, garlic tomato paste and paprika and stir for 3 minutes.

5

Add the arborio rice and toast for a few minutes. Add the white wine, lemon juice and saffron. Slowly add reserved clam broth, like you were making a risotto, 1/4 cup at a time, until the rice absorbs all the liquid. Continue adding the broth slowly until all the broth is used and the rice is al dente. If you need more broth, you can add more chicken broth.

6

In a small pan over medium heat, add olive oil and shrimp. Add salt and pepper and cook for 2-3 minutes. Do not overcook. Remove from pan and set aside.

7

Add butter, chorizo, red pepper and peas to the arborio rice and season liberally with salt and pepper, mix well. Add the shrimp & clams/mussels. Stir in parsley.

8

Serve in large bowls and garnish with chives.