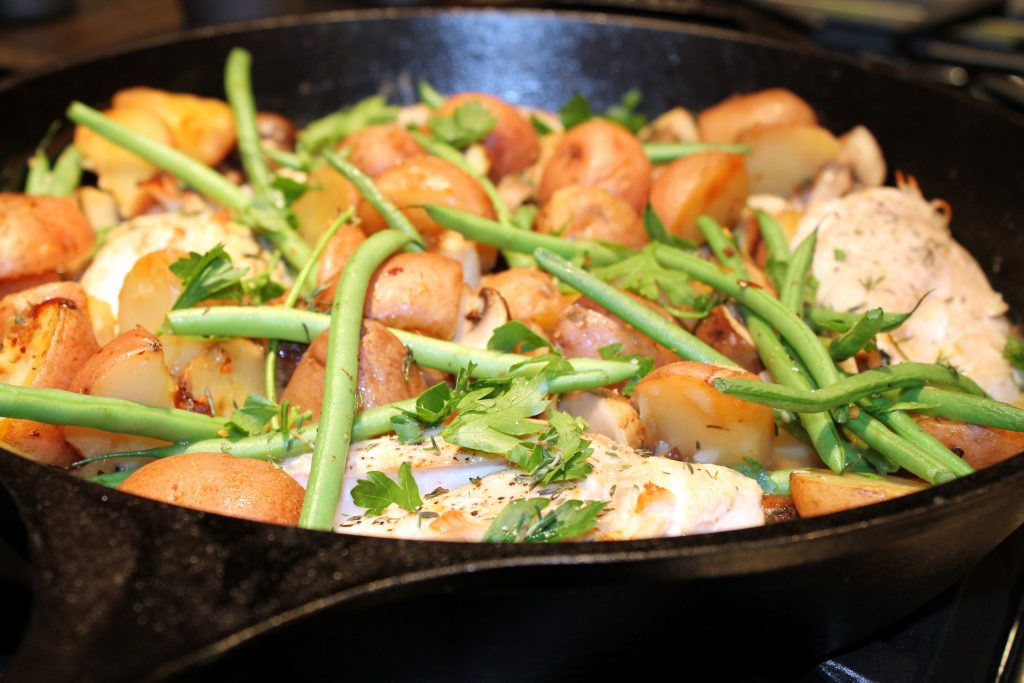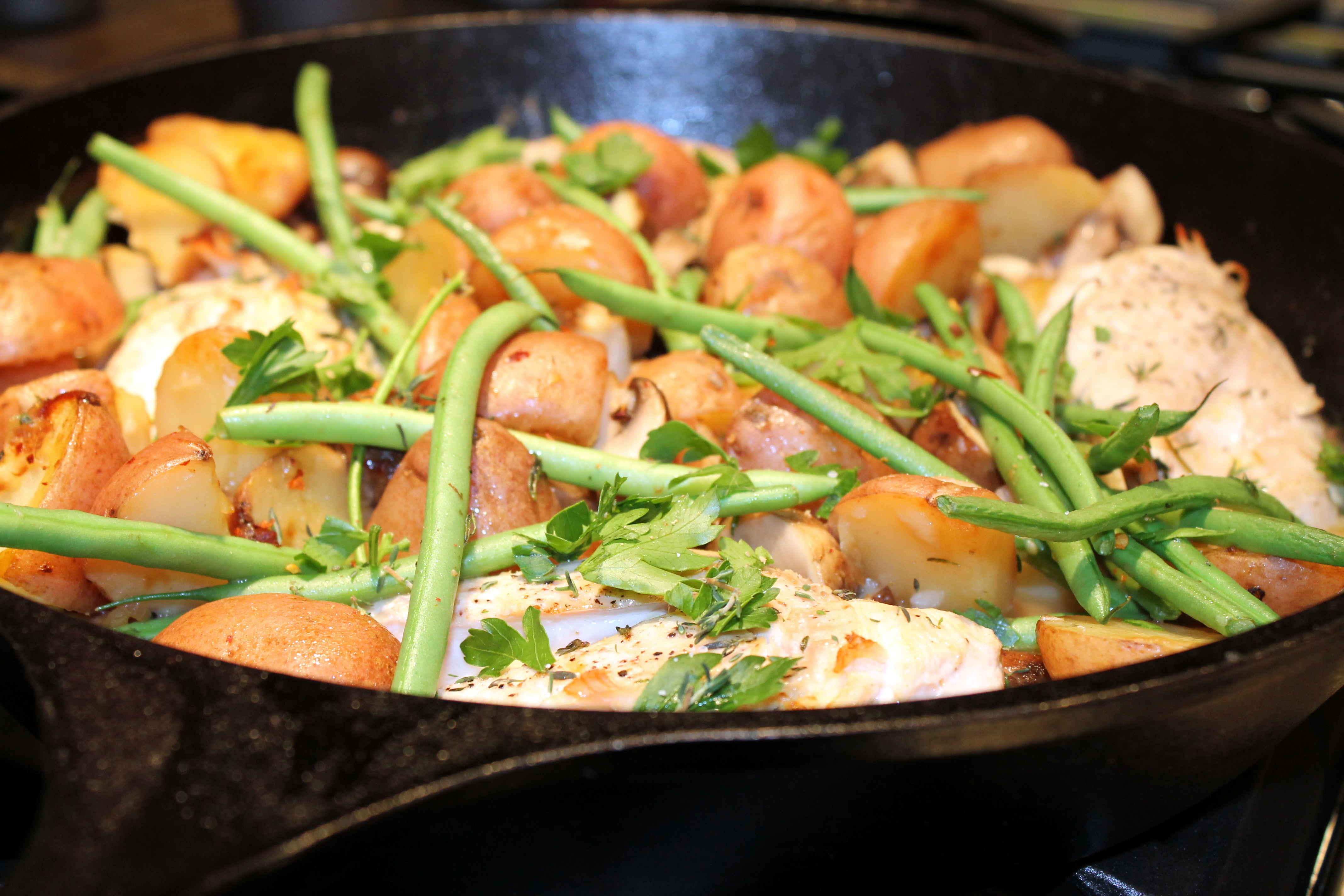 Print Recipe
Skillet Chicken with Potatoes & Herbs
Ingredients
12 ounces red potatoes, quartered
4 (6-ounce) skinless, boneless chicken breast halves, pounded to 3/4-inch thickness
4 ounces cremini mushrooms, quartered
1 tablespoon chopped fresh thyme
1 tablespoon rosemary, chopped
2 garlic cloves, minced
1/4 cup whole milk
1 tbsp all-purpose flour
1 1/4 cups chicken stock
1 (8-ounce) package trimmed haricots verts (green beans)
2 tablespoons chopped fresh flat-leaf parsley
1/2 lemon, juiced
olive oil
1 tbsp butter
salt & pepper
pinch of red pepper flakes
Instructions
2

Toss potatoes with olive oil, salt & pepper and place on a cookie sheet. Bake for 20 minutes or until tender.

3

Meanwhile, toss chicken with 1/2 thyme, 1/2 rosemary, garlic, salt & pepper.

4

In a cast iron pan, add chicken and cook on medium heat for 5-7 minutes or until chicken is browned on one side.Turn the chicken over and place pan in oven for 10 minutes until cooked through.

5

Meanwhile, in a separate pan, heat up some olive oil and add mushrooms, salt & pepper. Cook 3 minutes. Add green beans & butter and cook for 3 more minutes.

6

In a small bowl, combine milk and flour, stirring with a whisk. Add stock, lemon, salt & pepper and simmer 1 minute or until slightly thickened.

7

Add potatoes, mushrooms & green beans to the pan with the chicken. Pour the milk mixture over the chicken. Add remaining thyme, rosemary and pinch of red pepper. Throw back in the oven for 3 minutes.

8

Remove from oven and taste to see if additional seasoning is needed (salt/pepper). Sprinkle with parsley and serve.