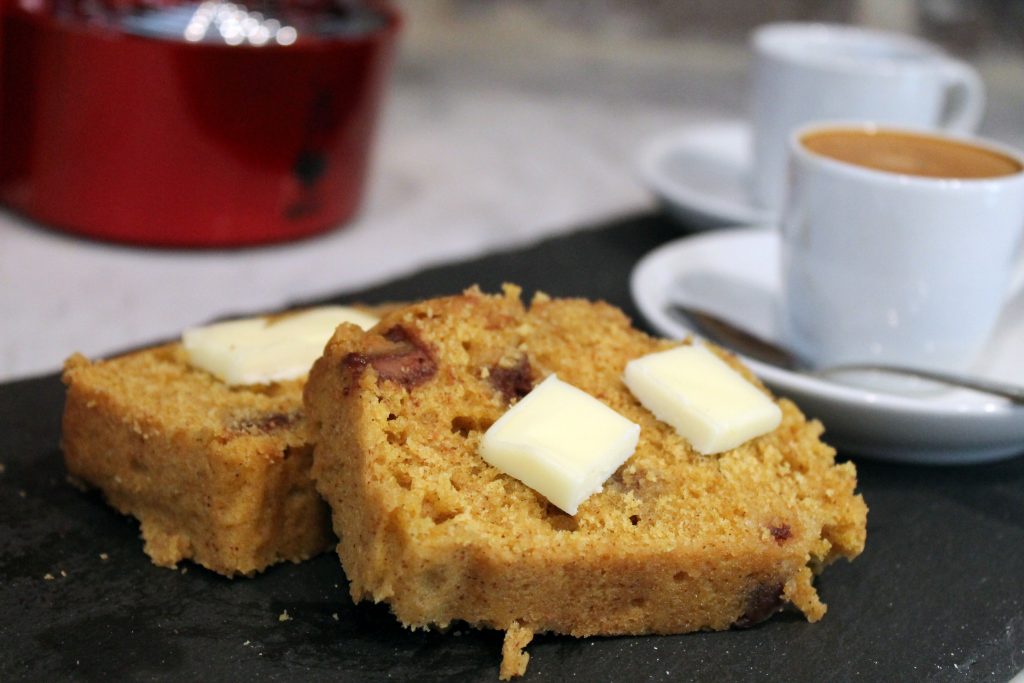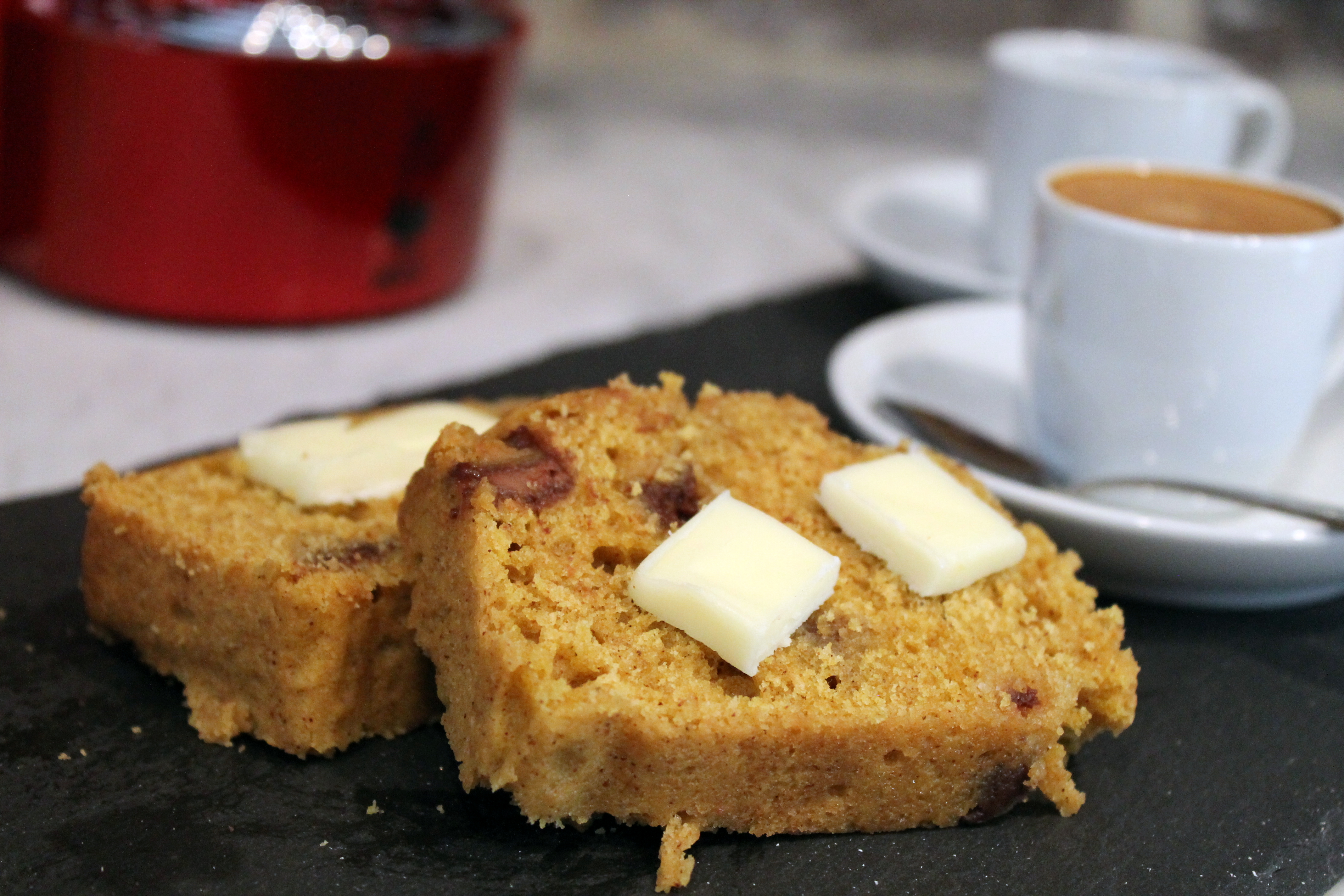 Print Recipe
Ingredients
1 cup pumpkin puree
1/2 cup olive oil
1/2 cup brown sugar
1/4 cup water
2 eggs
1 teaspoon vanilla
2 1/4 cup flour
3/4 granulated sugar
2 teaspoon baking powder
1 1/2 teaspoons pumpkin pie spice
1/2 teaspoon nutmeg, freshly ground
1/2 teaspoon salt
1/2 cup chocolate chips
Instructions
1

Preheat oven to 350 degrees. Spray 2 8x4 loaf pans with cooking spray.

2

In a medium bowl, whisk together pumpkin puree, olive oil, brown sugar, water, eggs & vanilla.

3

In a separate bowl, whisk together flour, granulated sugar, baking powder, pumpkin pie spice, nutmeg and salt.

4

Fold the wet ingredients w/ dry ingredients and add chocolate chips. Mix together and pour evenly into both pans.

5

Bake for 50-60 minutes or until toothpick comes out clean of the center of loaf.