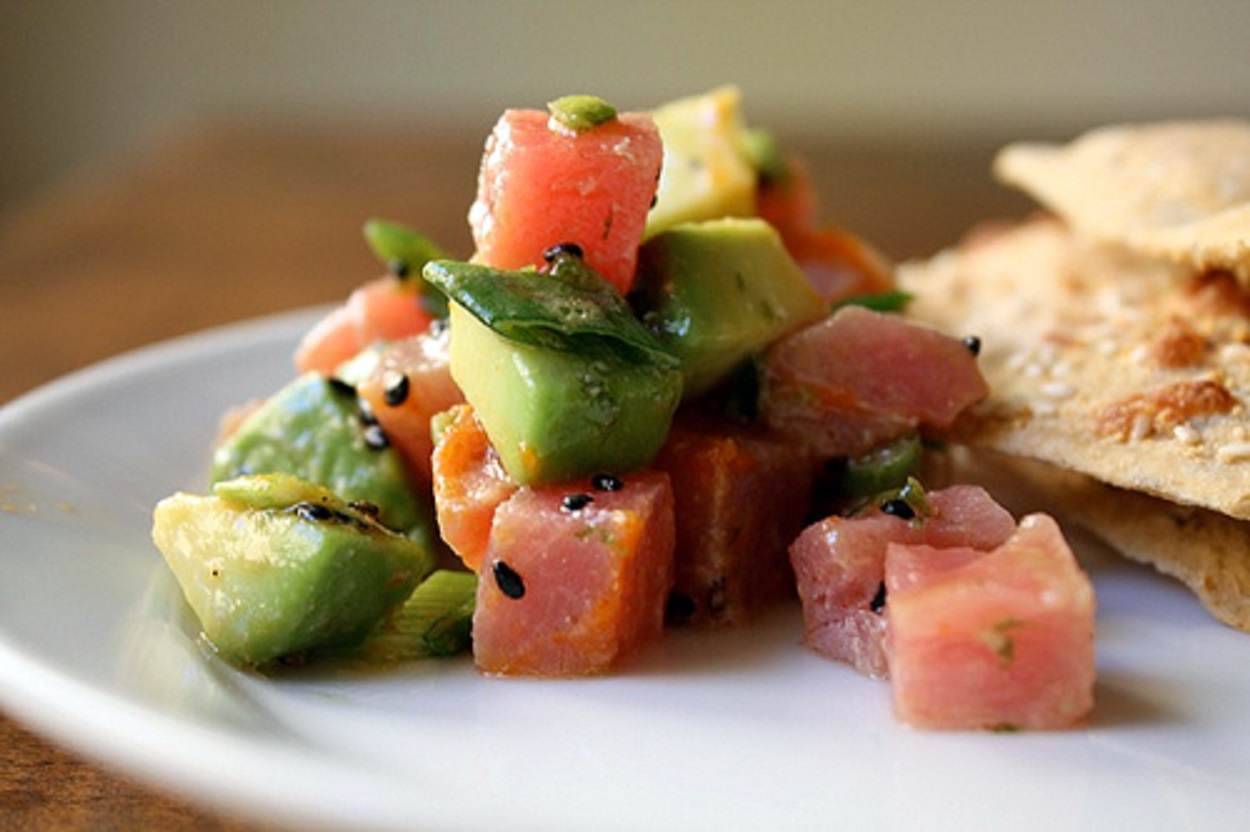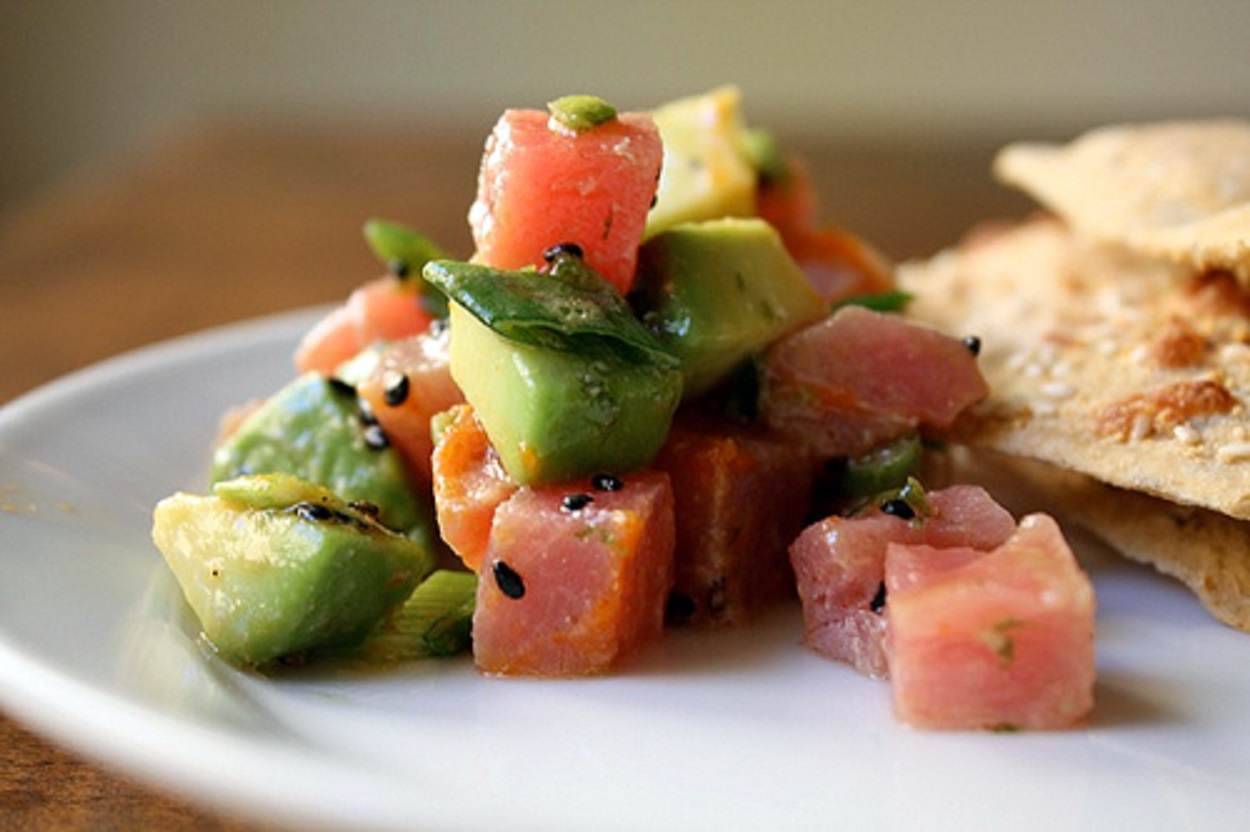 Print Recipe
Ingredients
2 pounds fresh Ahi tuna steak (cubed)
3 tablespoons olive oil
1 orange (juice & zest)
1 teaspoon Dijon Mustard
2 Limes (juice & zest)
2 teaspoons soy sauce
1 to 2 ripe avocados, (cubed same size as tuna)
2 scallions (chopped)
1/4 cup red onion (diced)
1 teaspoon grated ginger
1 tablespoon toasted sesame seeds
crushed red peppers (a pinch)
Salt & Pepper to taste
Instructions
1

In a large salad bowl, combine all ingredients and serve. You can also sear your tuna.

2

To sear tuna, brush with olive oil and add salt & pepper. Sear on hot for 1 minute each side.

3

If you're searing your tuna, let cool before combining with the rest of the ingredients.