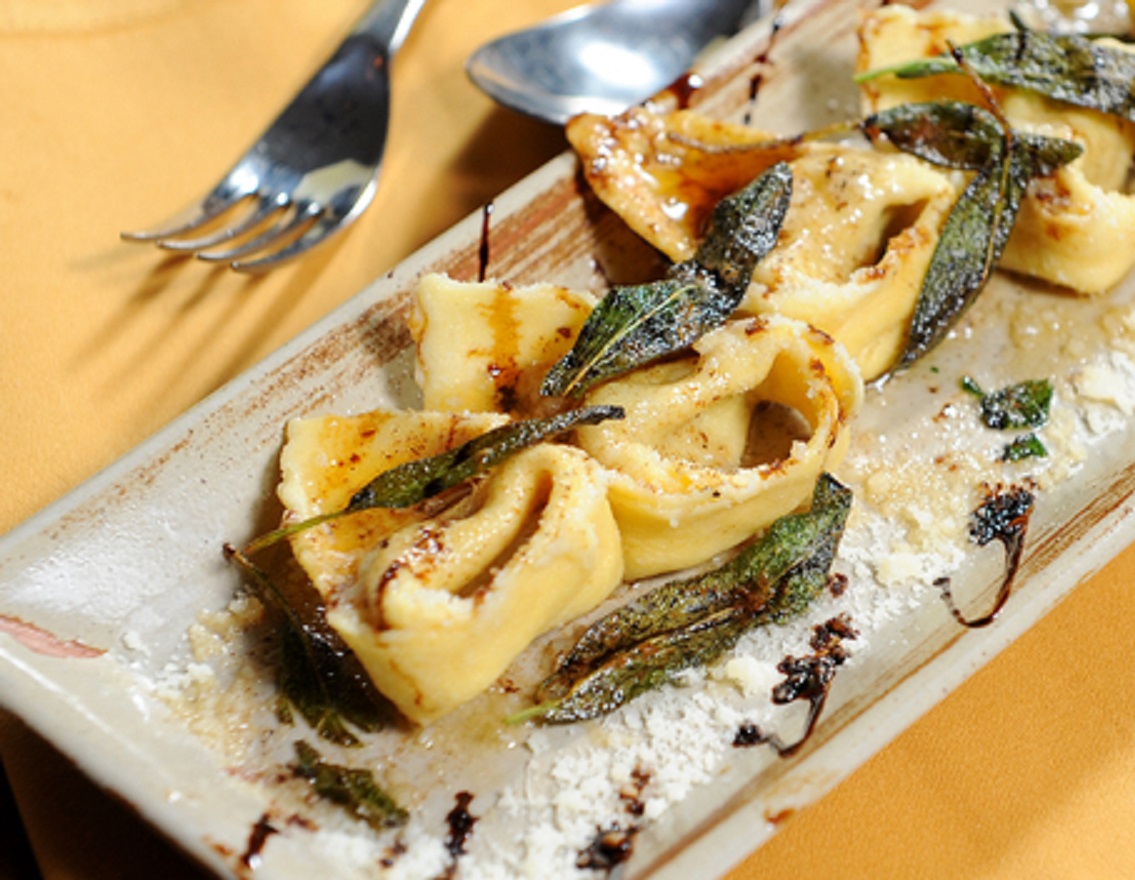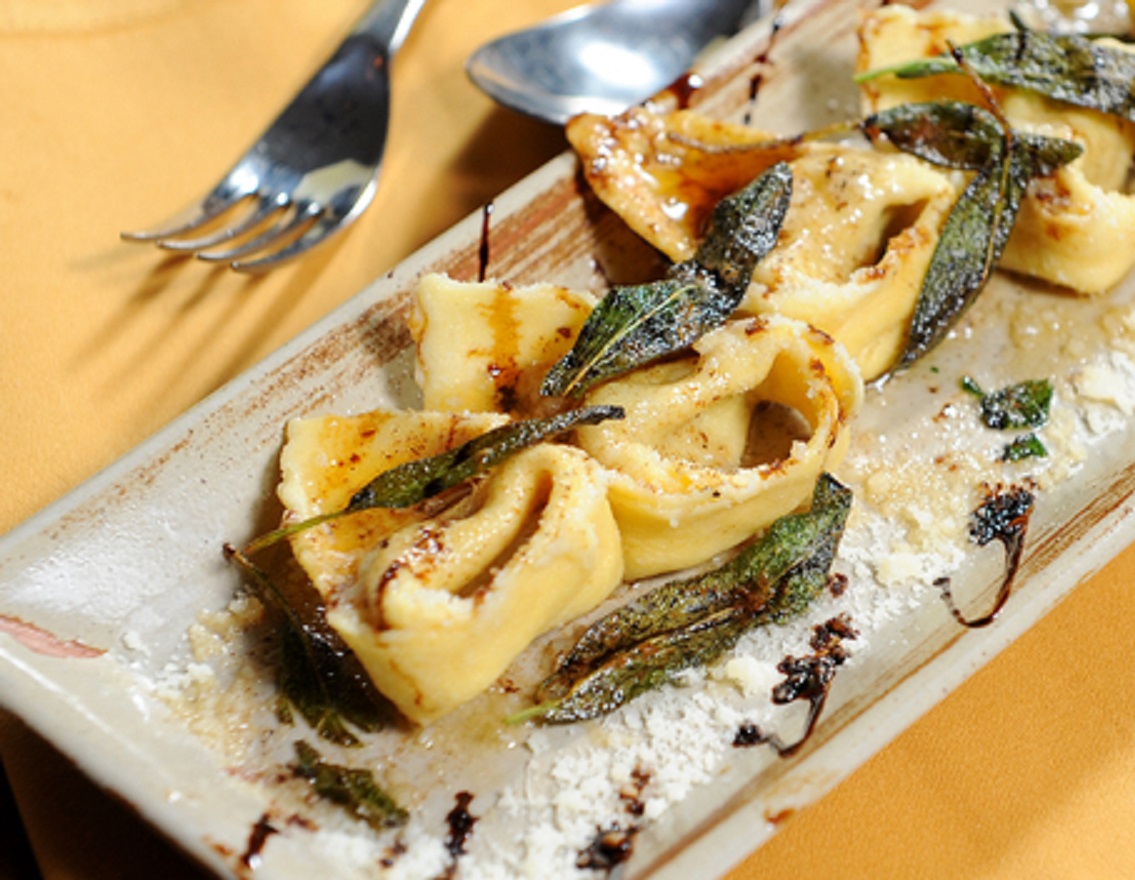 Print Recipe
Poached Buttered Lobster Ravioli w/ Cognac
Ingredients
1 tablespoon olive oil
3 tablespoons minced shallot
2 teaspoons minced garlic
1 cup of Cognac
1 stick butter
1 leek, thinly sliced
2 teaspoons chopped fresh thyme
2 teaspoons chopped sage
½ cup mascarpone
Two 8-ounce raw lobster tails, shelled and cut into 1/3-inch pieces
2 teaspoons lemon zest
2 teaspoons lemon juice
1 package round wonton wrappers
Salt & Pepper to taste
1 stick unsalted butter
10 fresh sage leaves
Salt & Pepper to taste
1/2 cup shaved Parmesan, for garnish
Fresh chopped sage, for garnish
Reduced balsamic for drizzling
Instructions
1

Heat oil and butter in a medium sauce pan over medium heat. Add the shallots and leeks, and sauté until translucent, about 3 minutes. Add the garlic and sauté about 30 seconds. Add a splash of Cognac. Bring to a gentle simmer and add 1/2 stick of the butter. Stir until melted. Add the thyme and sage. Add the lobster and poach in the liquid until almost cooked through, about 3 minutes. Remove from the heat, transfer the lobster to a dish and set aside to cool, reserving the liquid.

2

When lobster cools, remove from shell and chop up into small pieces and add back into the butter and leak mixture to absorb all the flavors. Transfer to a bowl to cool. Once cooled, add sage, thyme, salt & pepper, and mascarpone. Mix until incorporated.

3

Lay out the wonton wrappers, working in small batches so they don't dry out. Spoon in 1 tablespoon of the filling into the center of each, brush the edges with water to moisten, place a second wonton over top and press to adhere. Make sure all the edges are closed so they don't open when they cook.

4

Bring 2 quarts well-salted water to a simmer in a large pot. Working in batches, simmer the ravioli until they are al dente, 3 to 4 minutes. Remove with a slotted spoon and set aside.

5

Meanwhile, make the brown butter sage sauce: Set a large skillet over medium heat. Add the butter and cook, stirring until it melts and becomes foamy. Once the butter turns golden brown and has a nutty aroma, about 3 minutes, add the sage leaves and season lightly with salt and pepper. Once the sage is fragrant, remove the skillet from the heat.

6

To heat and serve: Working in batches to not overcrowd the pan, gently toss the poached ravioli in the brown butter in a large sauté pan for 1 to 2 minutes over medium heat to coat the pasta evenly. Place the ravioli on plates and spoon over sauce from the pan. Top with shaved Parmesan, a fried sage leaf and drizzle with reduced balsamic.

7

*You can also make your own pasta and form them as you like, but the wonton wrappers take away half the work!