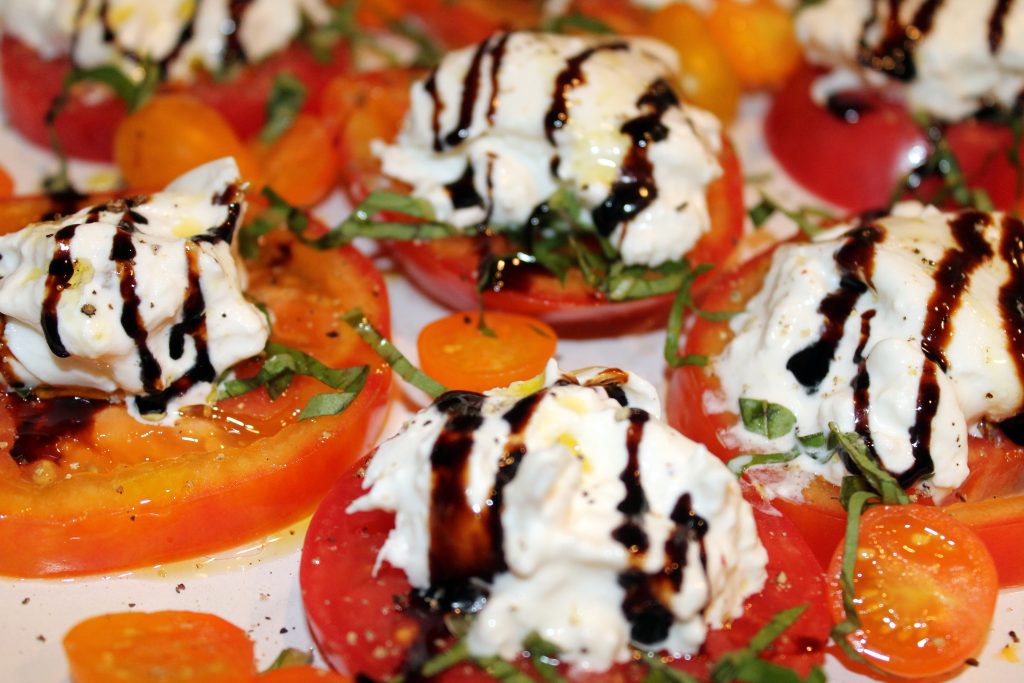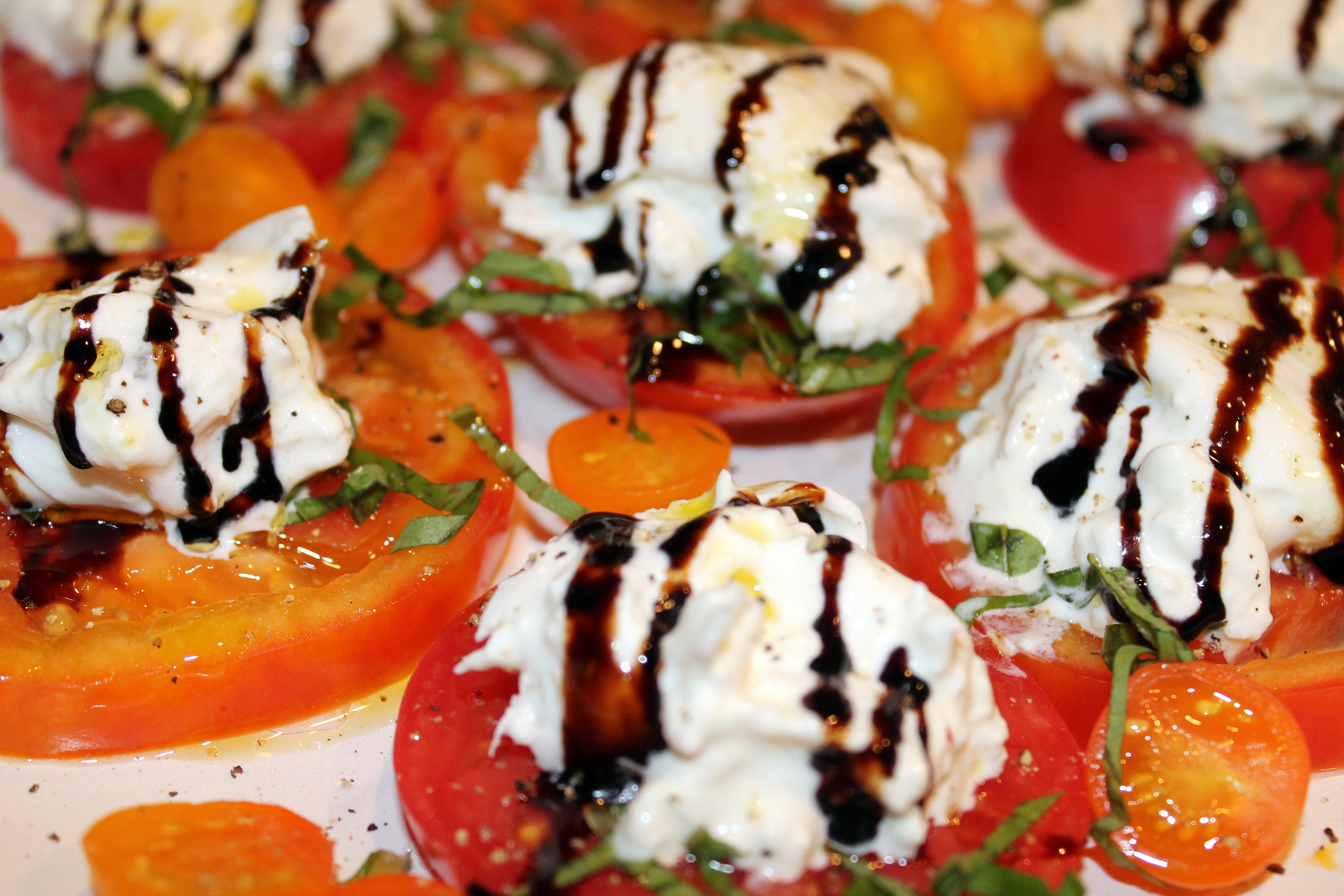 Print Recipe
Caprese Salad with Burrata
Ingredients
2-3 large heirloom tomatoes, sliced one inch thick
8-10 mix of yellow/orange cherry tomatoes, halved
12 ounces of Burrata
Fresh Basil Leaves, chiffonade
Reduced balsamic, for drizzling
Olive Oil, for drizzling
Kosher Salt And Freshly Ground Black Pepper
Instructions
1

Arrange sliced heirlooms and cherry tomatoes on a serving plate. Sprinkle salt evenly over the tomatoes.

2

Break apart the Burrata into pieces and place on the heirloom slices.

3

Sprinkle the basil over the tomatoes. Drizzle with olive oil and reduced balsamic.

4

Add a pinch more salt and top with freshly ground pepper.