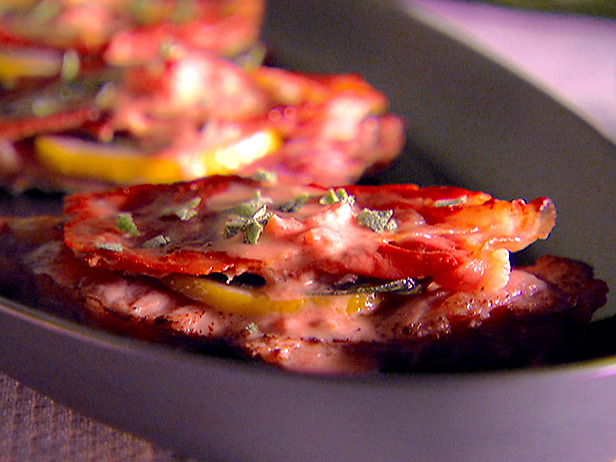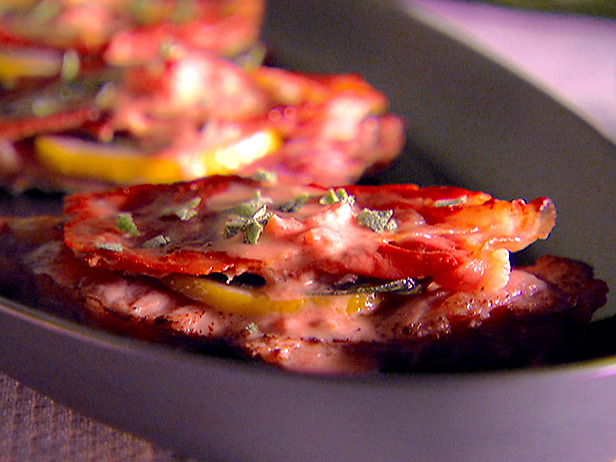 Print Recipe
Veal and Lemon Saltimbocca
Ingredients
4 veal chops, pounded 1/2 to 1/4-inch thick
4 thin lemon slices
4 sage leaves, plus 1 teaspoon finely chopped
4 large slices prosciutto
3 tablespoons olive oil
1/2 cup white wine
1/2 cup chicken broth
1 (14.5 can) whole tomatoes, drained and chopped
1/2 cup cream
1/2 teaspoon salt
1/4 teaspoon freshly ground black pepper
Instructions
1

Place the veal chops on a work surface and season with salt and pepper. P

2

lace a slice of lemon on top of each chop. Top with 1 leaf of sage. Lay a large piece of prosciutto on each chop and

4

Warm the olive oil in a large skillet over medium-high heat. Place the veal chops in the hot oil, lemon side down. Saute until the prosciutto starts to caramelize, about 2 minutes. Turn the veal over and saute for another 2 minutes. Remove to a platter and set aside.

5

Deglaze the pan with the white wine, scraping up the brown bits from the bottom of the pan with a wooden spoon. Add the chicken broth and reduce by half. Add the tomatoes, cream, salt, and pepper. Stir until combined and hot. Pour the sauce over the veal and top with the remaining 1 teaspoon finely chopped sage. Serve immediately.