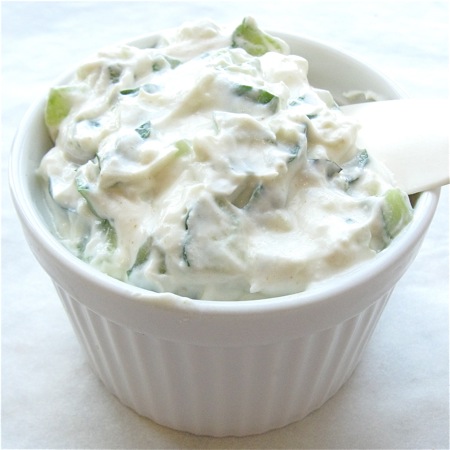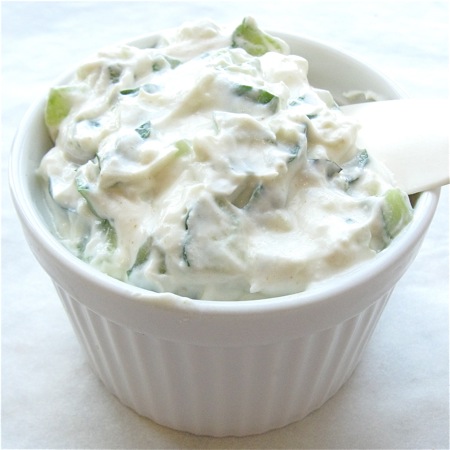 Print Recipe
Ingredients
1English Cucumber
1pint Greek Yogurt (such as Fage)
½ cup low fat Sour Cream
1 Clove of Garlic
1 tssp White Wine Vinegar
½ Lemon
¼ cup Feta
11/2tsp Chives
Salt to taste
Pepper to taste
Instructions
1

Grate whole cucumber and put in a sieve with a pinch of salt over a bowl to drain (1 hour).

2

Combine yogurt, sour cream, feta, finely minced garlic, vinegar, lemon juice, olive oil, chives, salt & pepper.

3

Add cucumber to yogurt mix and combine.

4

Set aside in refrigerator for an hour or serve immediately.