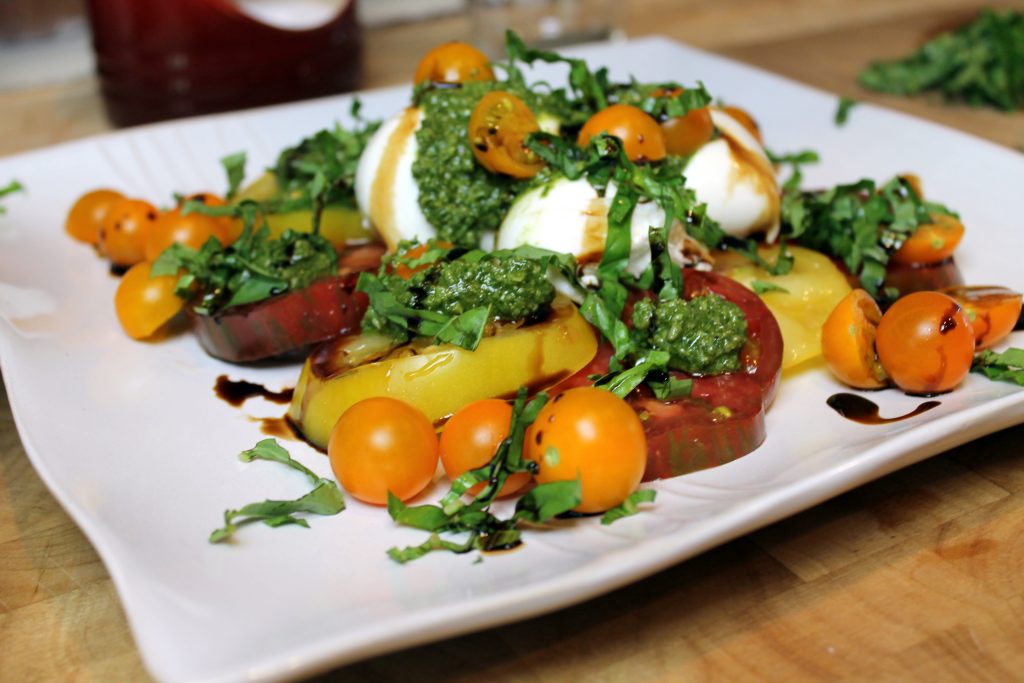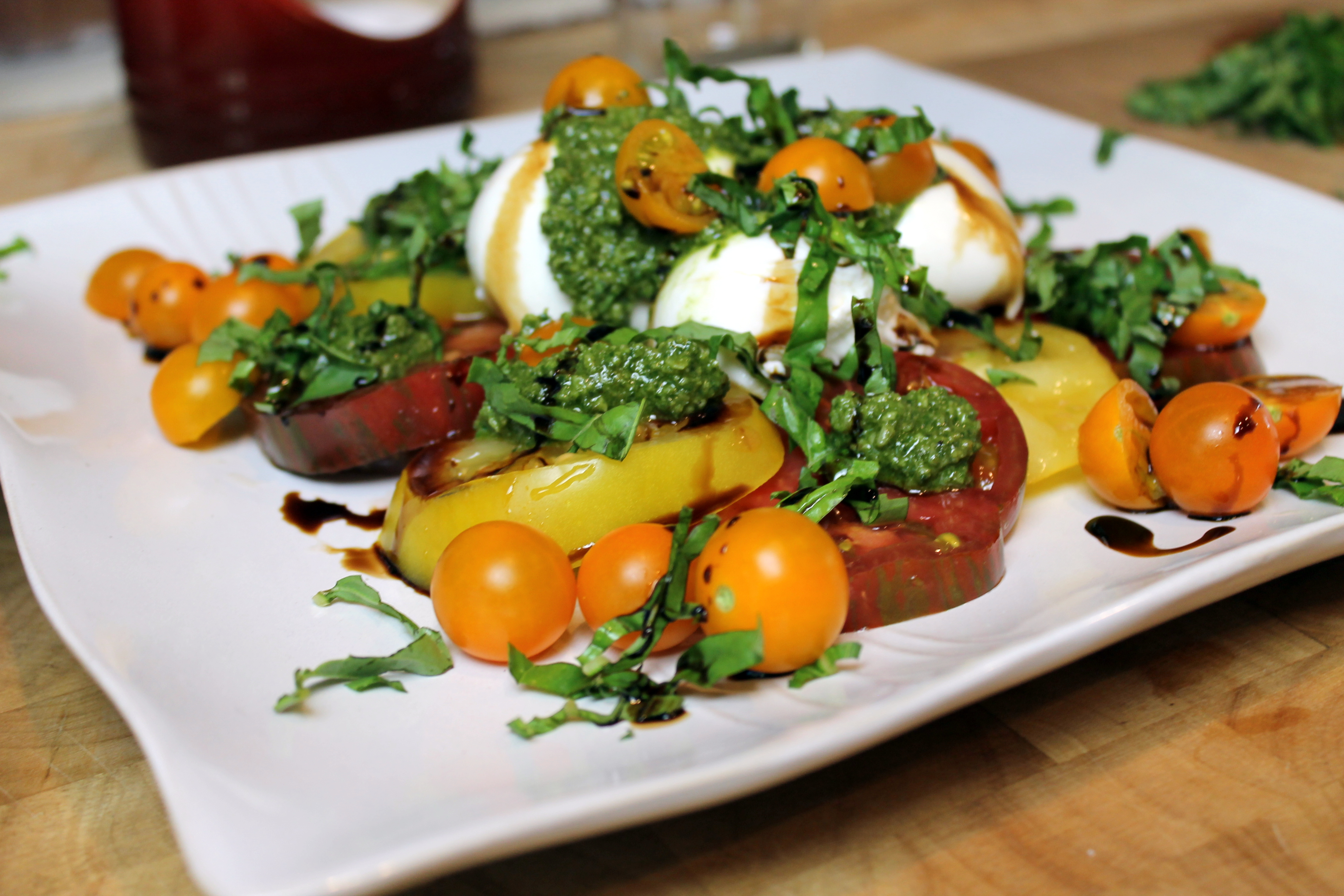 Print Recipe
Ingredients
2 large heirloom tomatoes (one yellow/one red), sliced 1/2 inch thick
one basket of baby sunkist or cherry tomatoes, sliced in half
5 large basil leaves, chiffonade
Buffalo Mozzerella
1 tbsp reduced balsamic
1 tbsp olive oil
2 tbsp Pesto
salt & pepper
Instructions
1

On a serving platter, layer the heirloom tomatoes in the center of the plate.

2

Place the Buffalo Mozzerella on top of the center of the tomatoes and scatter the baby tomatoes around the plate.

3

Drizzle the pesto, reduced balsamic and olive oil over the tomatoes and mozzerella. Sprinkle the basil over the dish and season with salt & pepper.