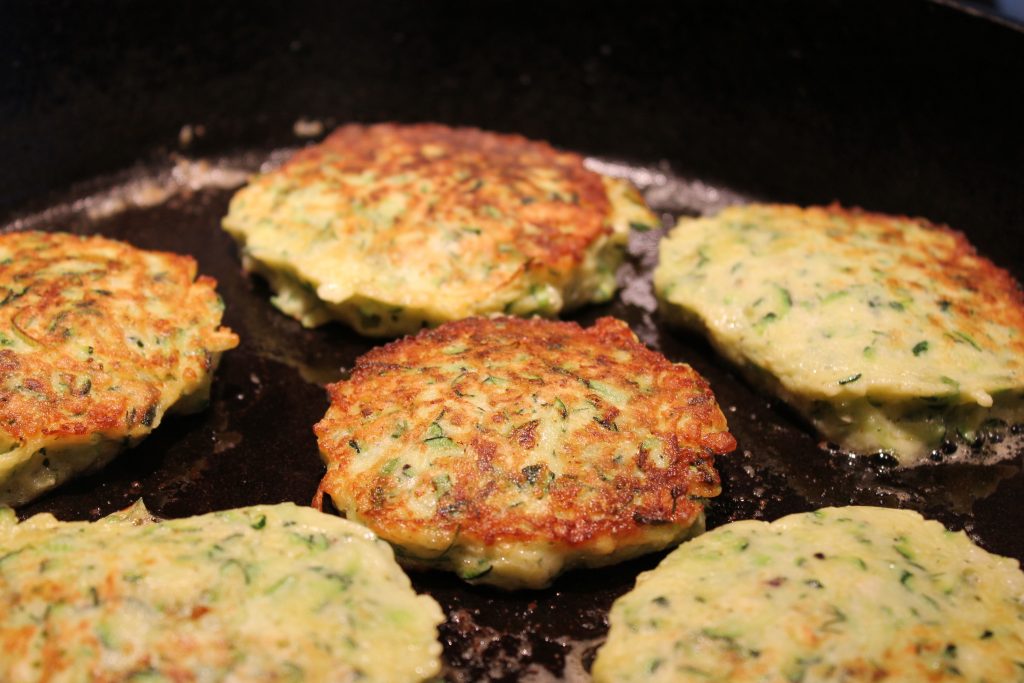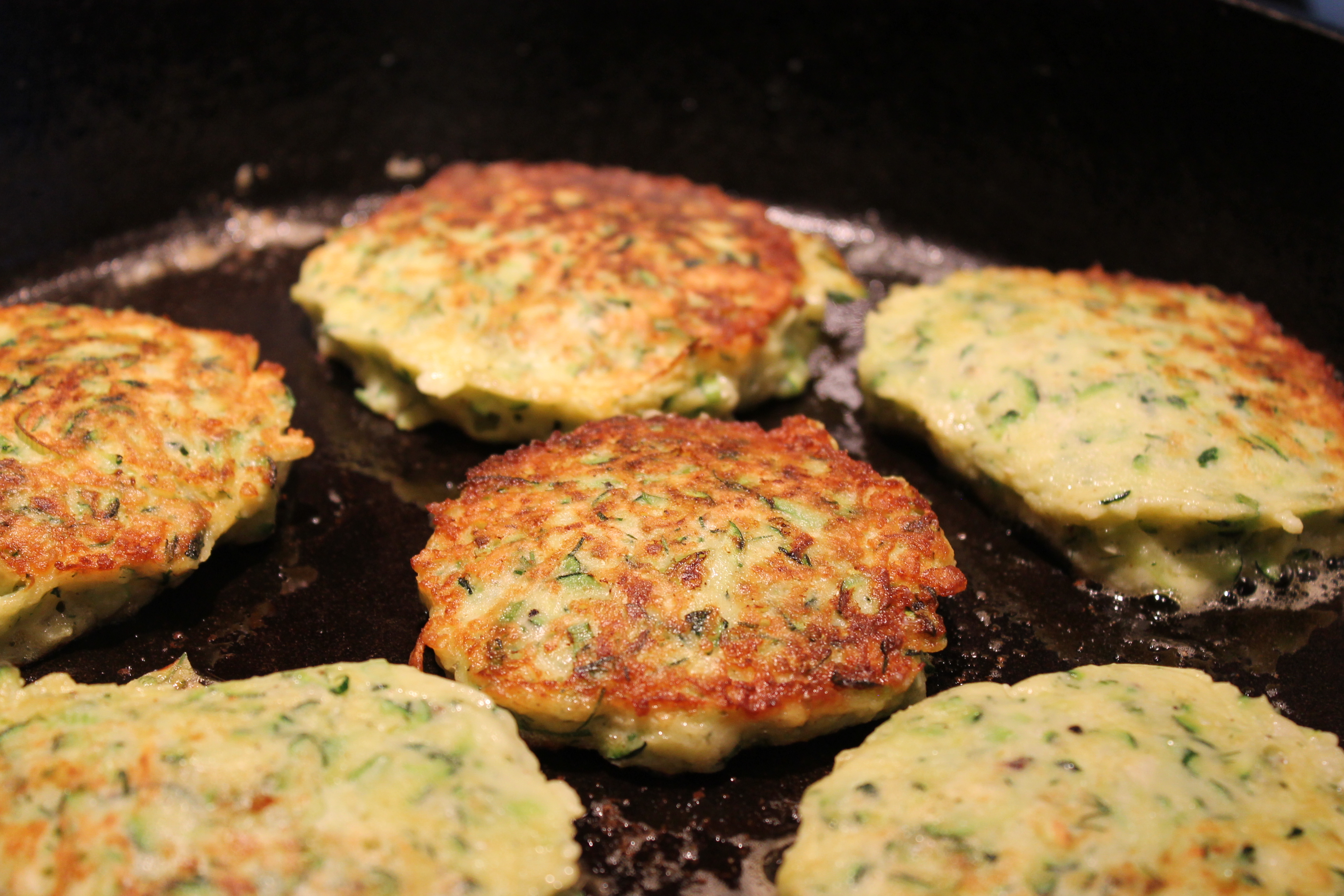 Print Recipe
Ingredients
2 medium, grated zucchini
1 teaspoon salt
2 large eggs
2 scallions, minced
2 tablespoons minced fresh dill
1/4 cup grated Parmesan
1 medium garlic clove, minced
1/4 teaspoon black pepper
1/4 cup purpose flour
1/2 teaspoon baking powder
6 tablespoons olive oil
1/4 cup creme fraiche, for serving
Instructions
1

Shred the zucchini on the large holes of a box grater or in a food processor fitted with the shredding disk.

2

Set zucchini aside in a fine mesh strainer over a bowl and toss with salt. Let sit for 20 minutes or until most of the water has drained from the zucchini. You can also squeeze out any residual water with your hands.

3

In another bowl, beat the eggs with a whisk or a mixer. Add zucchini, scallions, dill, Parm, garlic and black pepper. Add the flour and baking powder and incorporate.

4

Heat 3 tablespoons olive oil in a large non-stick skillet over medium heat. Drop ice-cream scoop size balls of the mix into the pan, one by one, pressing down to flatten the batter into 2 inch fritters. Fry about 2-3 minutes per side until golden brown. Transfer the fritters to a paper towel-lined plate. Continue this process until all the fritters have been made.

5

Serve w/ a dollop of creme fraiche and a sprig of dill.