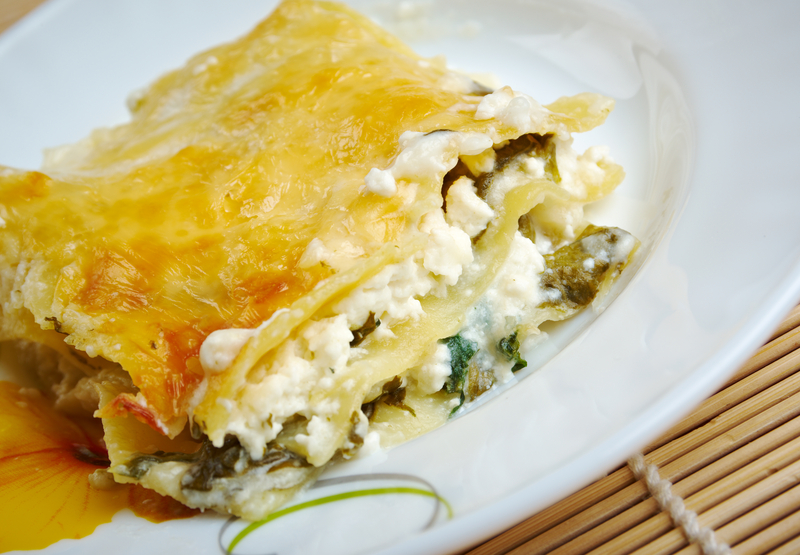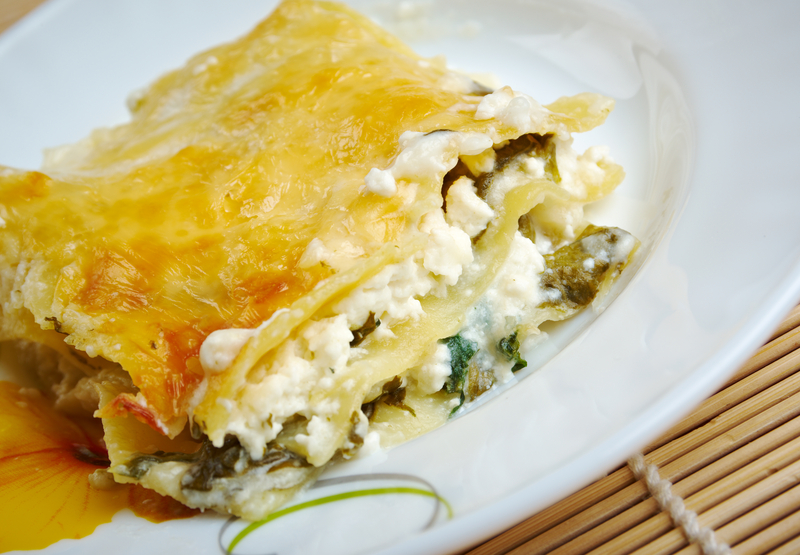 Print Recipe
Ingredients
1 large onion, chopped
3 tablespoons unsalted butter
2 ½ lbs butternut squash, peeled, seeded, and cut into 1/2-inch pieces
1 tablespoon minced garlic
2 tablespoons chopped fresh thyme
4 teaspoons chopped fresh sage
8oz chopped pancetta
Salt & Pepper to taste
1 teaspoon minced garlic
3 tablespoons unsalted butter
5 tablespoons all-purpose flour
5 cups milk
1 teaspoon salt
Salt & Pepper to taste
For assembling lasagne
2 cups of Gruyere, grated
1 cup Parmigiano-Reggiano, grated
12 (7- by 3 1/2-inch) sheets no-boil lasagna
Instructions
1

Preheat oven to 425F. Cook onion and pancetta in butter in a heavy skillet or dutch oven on medium heat, until golden, about 10 minutes. Add squash, garlic, salt, and pepper and cook, until squash is just tender, about 15 minutes. Remove from heat and stir in thyme and sage. Set aside to cool filling.

2

In the meantime, start the sauce. Cook garlic in a heavy skillet or dutch oven over low heat for 1-2 minutes. Carefully whisk in flour and cook roux, whisking, 3 minutes. Add milk in a stream, whisking and bring to a boil, whisking constantly. Then reduce heat and simmer, whisking occasionally for about 10 minutes. Whisk in salt and white pepper and remove from heat.

3

The last step is to assemble the lasagna. Toss cheeses together. Spread 1/2 cup sauce in a buttered 13- by 9- by 2-inch glass baking dish and cover with 3 pasta sheets, leaving spaces between sheets. Spread with 2/3 cup sauce and one third of filling, and then sprinkle with 1/2 cup cheese. Repeat layering 2 more times. Top with remaining 3 pasta sheets, remaining sauce, and remaining cheese.

4

Bake for 40-45 minutes until golden brown.

5

Inspired by Gourmet Magazine.