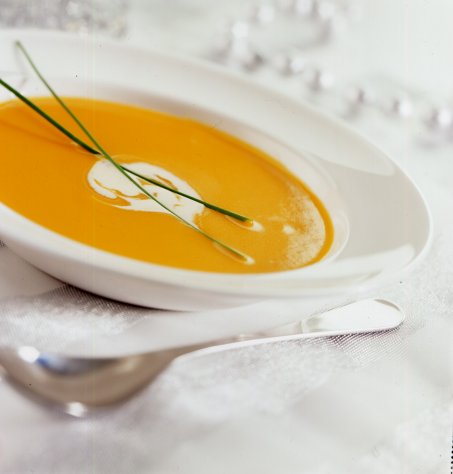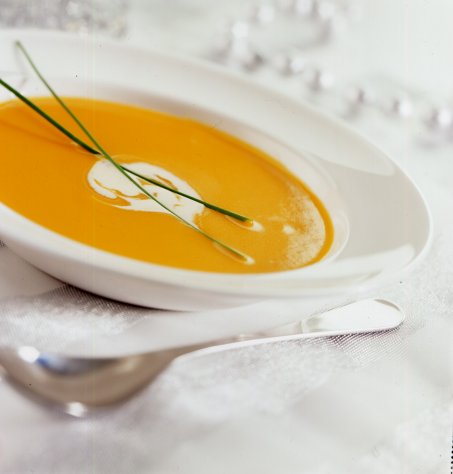 Print Recipe
Butternut & Acorn Squash Soup
Ingredients
2lbs or 1 butternut squash, seeded and cubed
1 acorn squash, seeded and cubed
1 leek, finely sliced
1 large shallot, finely diced
1 tablespoon chopped sage
1 tablespoon thyme
1 yellow onion, chopped
4-5 cups chicken stock
¼ cup greek yogurt
3 cloves of garlic
1 tablespoon olive oil
Salt & Pepper to taste
Instructions
1

Preheat oven to 400 degrees.

2

Toss butternut squash, acorn squash, onion, thyme, sage in olive, salt & pepper and place on a cookie sheet. Bake for 20 minutes until carmelized and tender.

3

In the meantime, heat olive oil and butter in a dutch oven and add the shallots and leeks. Cook for 6-8 minutes. Add garlic, cook an additional 30 seconds.

4

Once removed from the oven, add squash mixture to the dutch oven and add 4 cups of chicken stock. Add more sage and thyme and bring to a boil. Reduce heat and simmer for 10-12 minutes.

5

Take an emersion blender and blend until smooth. You can also add into a blender in batches. Add ¼ cup Greek yogurt and continue to blend. Serve in soup bowls with a dollop of yogurt and garnish with sage/thyme.