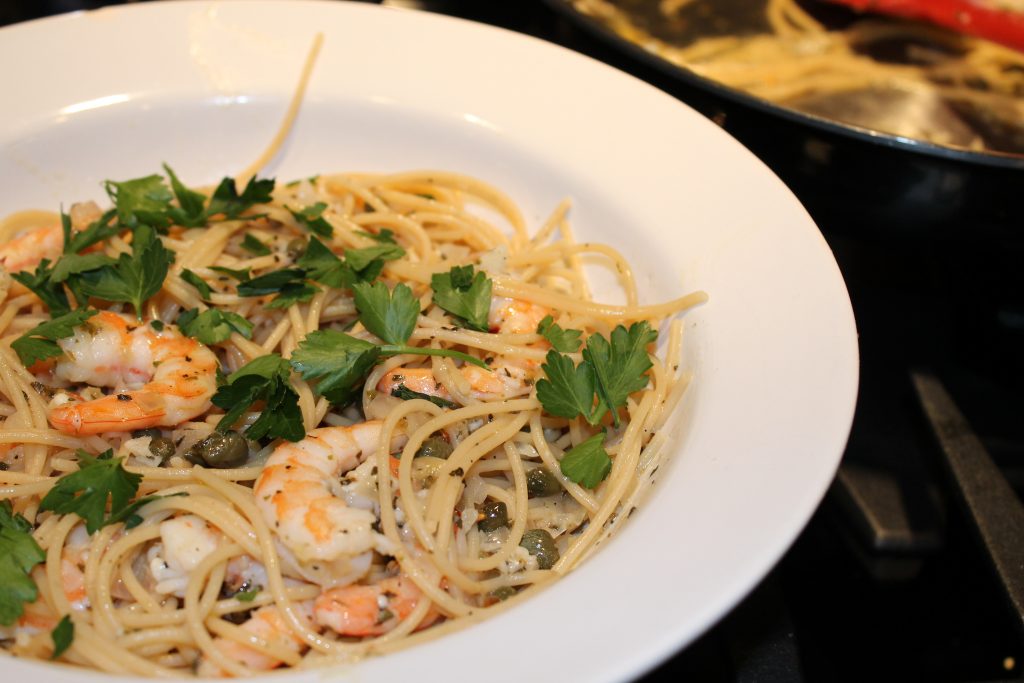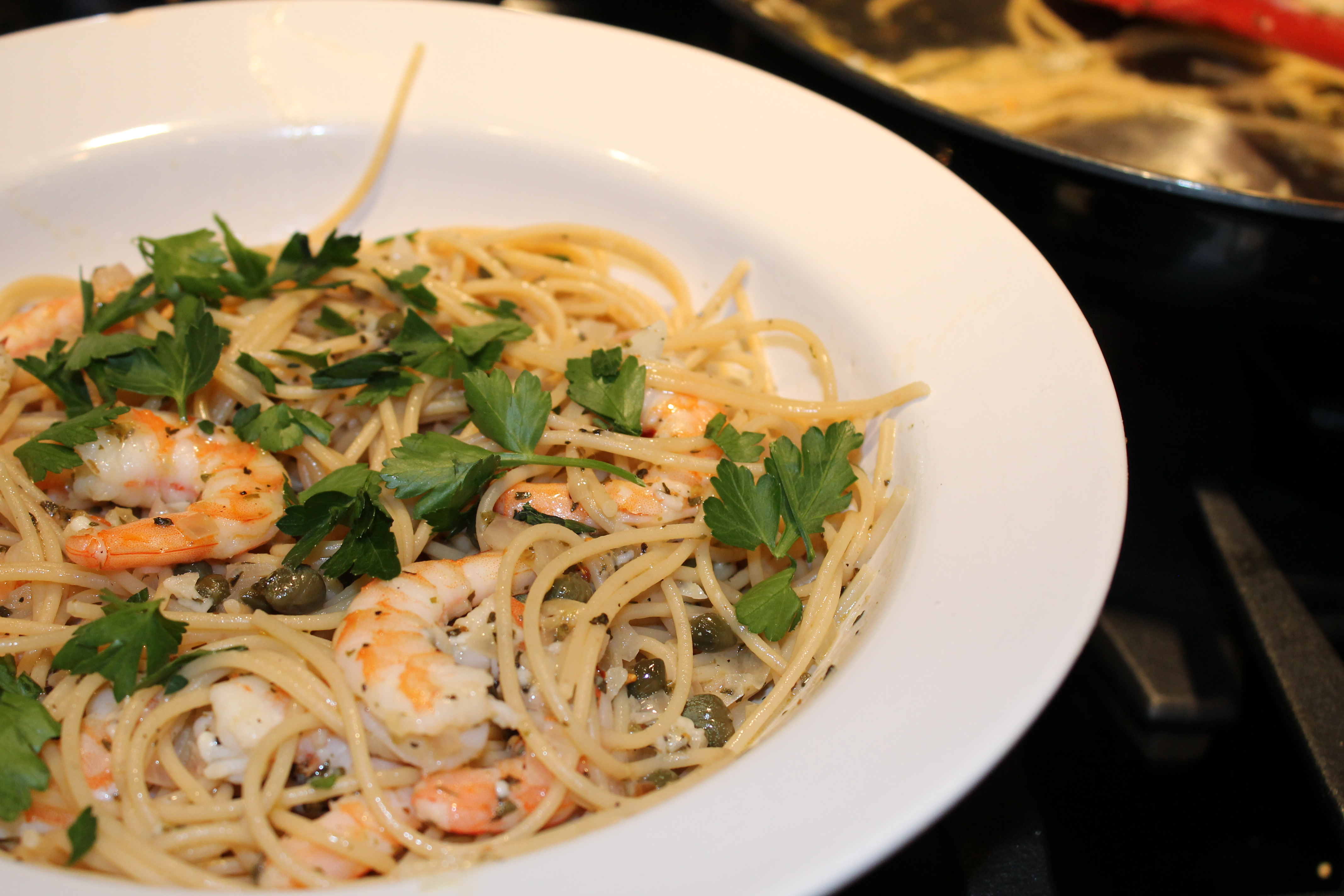 Print Recipe
Ingredients
3/4 lb linguine
3 tbsp butter
3 tbsp olive oil
2 cloves garlic, finely chopped
1 large shallot, chopped
1 tbsp capers
1 lb shrimp, peeled & deveined
pinch of salt & pepper
1 tbsp parsley
zest of 1/2 lemon
1 lemon, juiced
pinch of red pepper flakes
Instructions
1

Bring a pot of salted water to a boil for the linguine. Cook al dente when ready.

2

Melt 1/2 the butter and olive oil in a pan & saute shallots 2 minutes. Add garlic, saute another 1 minute.

3

Add shrimp and toss 2-3 minutes until pink. Add salt, pepper, red peppers, capers.

4

Add cooked linguine and remove from heat. Toss with lemon juice, zest, parsley, remaining butter, olive oil, and moree salt & pepper to taste.