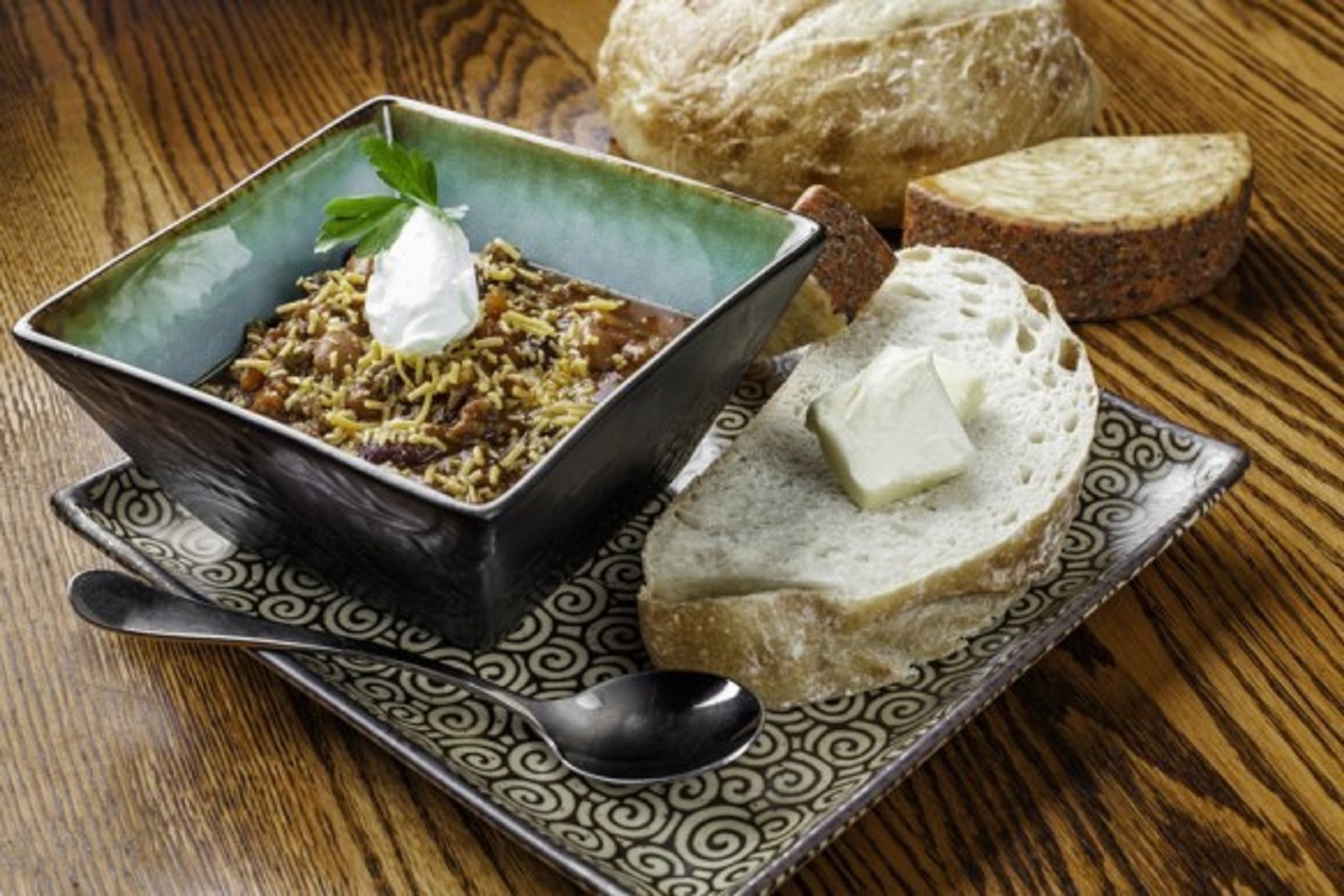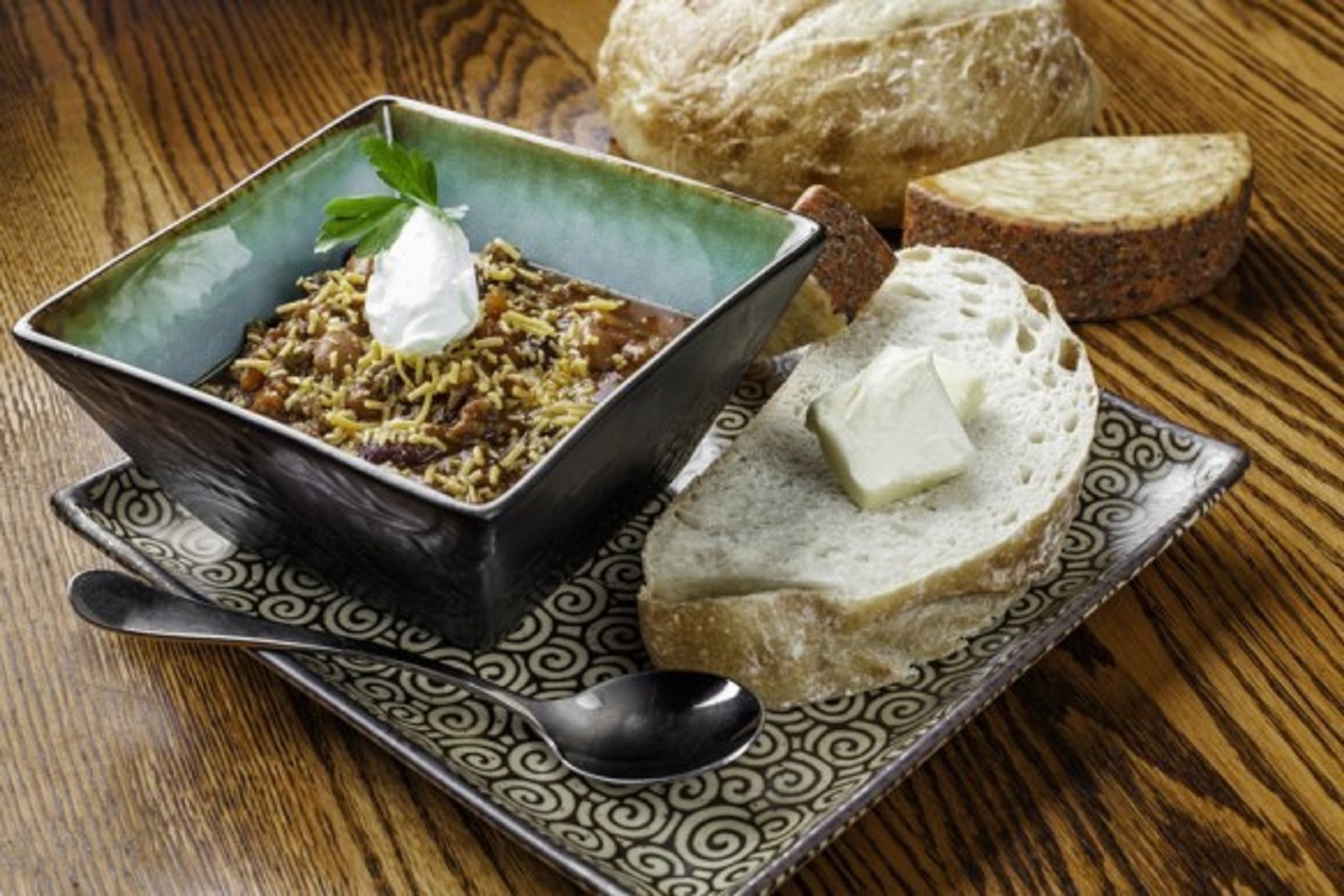 Print Recipe
TURKEY CHILI W/ MUSHROOMS & BUTTERNUT SQUASH
Ingredients
2lbs of Turkey Meat (1 package)
1 can (28oz) crushed Tomatoes
1 can (6oz) tomato paste
1 large Yellow Onion (diced)
2 cups quartered Mushrooms
1 Red Pepper (diced)
2 cups of Butternut Squash (cubed)
1 can black beans
1 can white beans
5 cloves of garlic (finely chopped)
1 jalapeno, seeded and finely chopped
1 tbsp smoked paprika
1 tbsp oregano
1 tsp celery salt
1 tsp coriander
1 pkg of chili seasoning (to taste)
Salt & Pepper to taste
Instructions
1

Using a slow cooker or Dutch oven, saute onions, garlic, red pepper for 8-10 minutes.

2

Add turkey meat, and all the other seasonings; break apart and cook until meat is browned.

3

Add crushed tomatoes, tomato paste & beans, and simmer or put slow cooker on low for 5 hours.

4

After 5 hours, Add butternut squash, mushrooms, and jalapenos, and simmer for last hour.

5

Season to taste and serve with sour cream, white cheddar, scallions & avocado.

6

*For a short cut, you can use a package of fajita/taco seasoning in place of all the herbs to season.