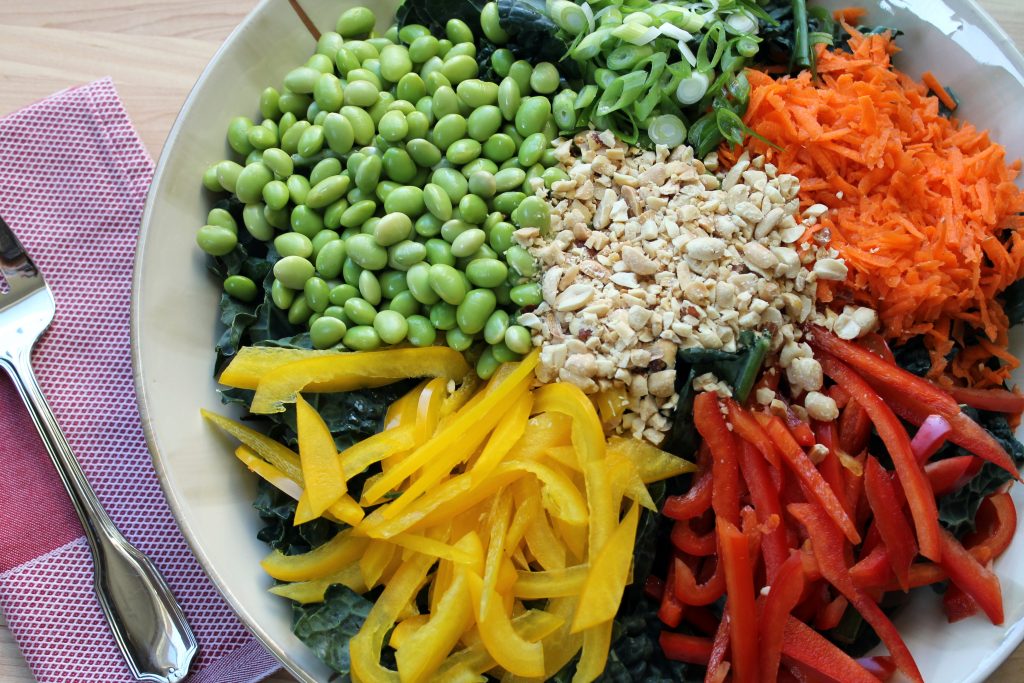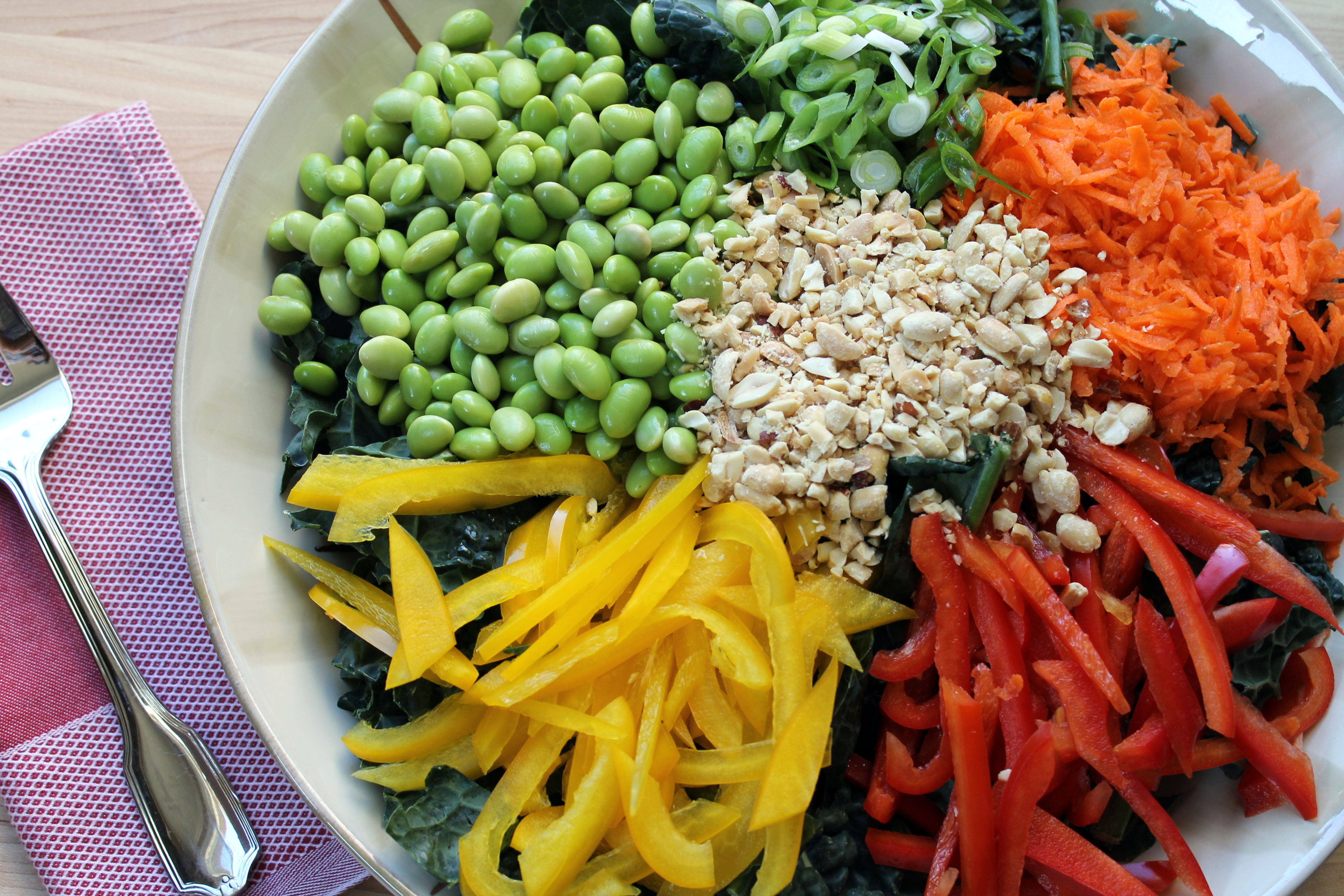 Print Recipe
Ingredients
1/3 cup olive oil
2 cloves garlic, peeled
2 tablespoons low sodium soy sauce
1 tablespoons balsamic vinegar
2 tablespoons honey
1 tablespoon sesame oil
1 tablespoon lemongrass paste (ginger would also work)
a squeeze of lime juice
pinch of pepper (pinch of crushed red pepper if you want a kick)
1 tablespoon grated ginger (optional)
10 ounces frozen shelled edamame
4-5 cups baby kale
2 large carrots
1 full bell pepper (combination of red, yellow, orange)
1 cup cilantro leaves
3 green onions
¾ cup crushed peanuts
Instructions
1

Place all the ingredients for the dressing in a food processor and process until smooth, creamy texture. Taste and adjust to fit your preferences. Set aside.

2

Cook the edamame per instructions.

3

While you're waiting for the edamame to cook, slice up the kale, carrots, peppers, cilantro leaves, and green onions into thin strips or shreds.

4

Once cooled, chop the cooked edamame into chunky pieces.

5

Assemble salad to your liking. You can either toss it with the dressing or if you are presenting it, place all veggies in together like a chopped salad, and serve with dressing on the side.