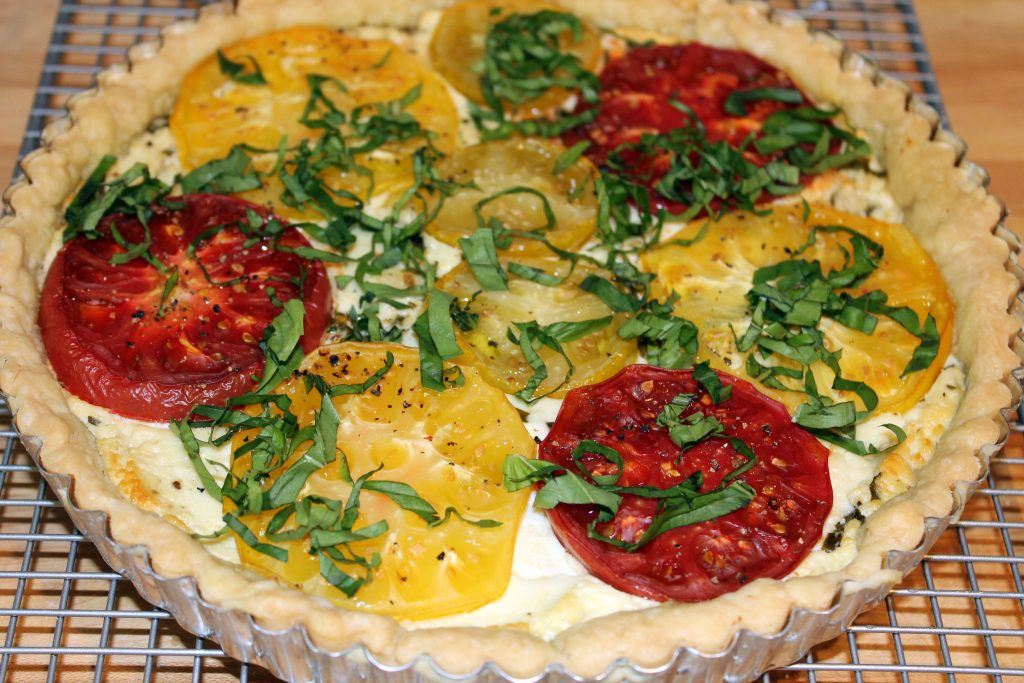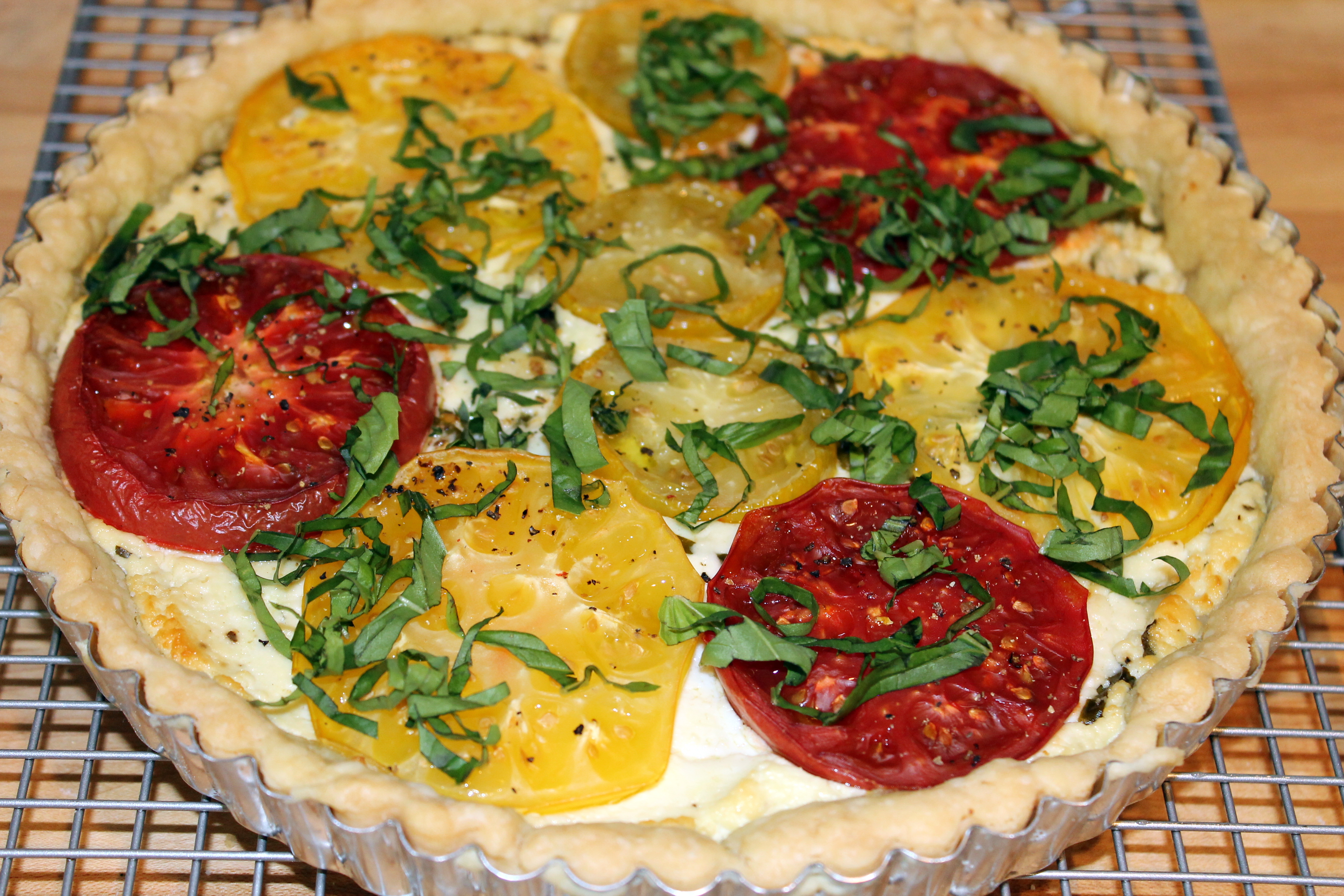 Print Recipe
Ingredients
!For the Pastry:
1 1/4 cups all-purpose flour
pinch of salt
1 1/4 cold stick of butter, cut into 1-inch cubes
2-3 Tbs ice water
!For the Filling:
1/3 cup extra-virgin olive eoil
2 garlic cloves, thinly sliced
1 large thinly sliced shallot
3 multicolored heirloom tomatoes, sliced 1/2 inch thick'
8 oz goat cheese (Skyhill Farms)
1/2 cup fresh basil leaves, chiffonade
pinch of salt & pepper
Instructions
2

In a large mixer, combine flour and salt. Slowly add pieces of butter one at a time until the mixture starts to look like small crumbly peas (about a minute).

3

Add the water 1 Tbs at a time, until the dough comes together.

4

Place the dough on a lightly floured surface and press together to form a 5-inch disc. Wrap and refrigerate for an hour.

5

Preheat ovver to 400 degrees.

6

Roll out the dough to fit a round tart pan, about 1/8 inch thick. Fold excess dough over the sides so they are thicker than the bottom. Refrigerate for 10 minutes.

8

Saute shallots in olive oil for 5 minutes, add garlic and saute another minute.

9

Remove from heat and add the goat cheese, basil, salt & pepper and mix until smooth.

10

Brush the pastry with olive oil and spread the goat cheese mixture over the bottom. Top with sliced heirloom tomatoes and drizzle with olive oil. Season with salt & pepper.

11

Bake until crust is golden brown, about 1 hour.

12

Let cool and remove from tart pan. Garnish with basil and serve.