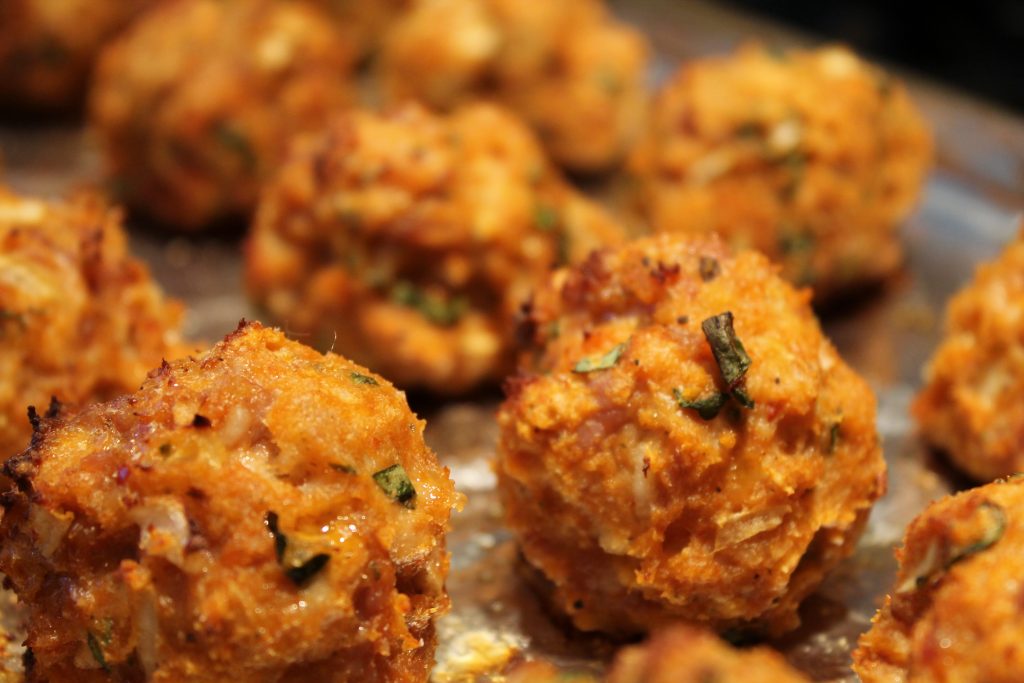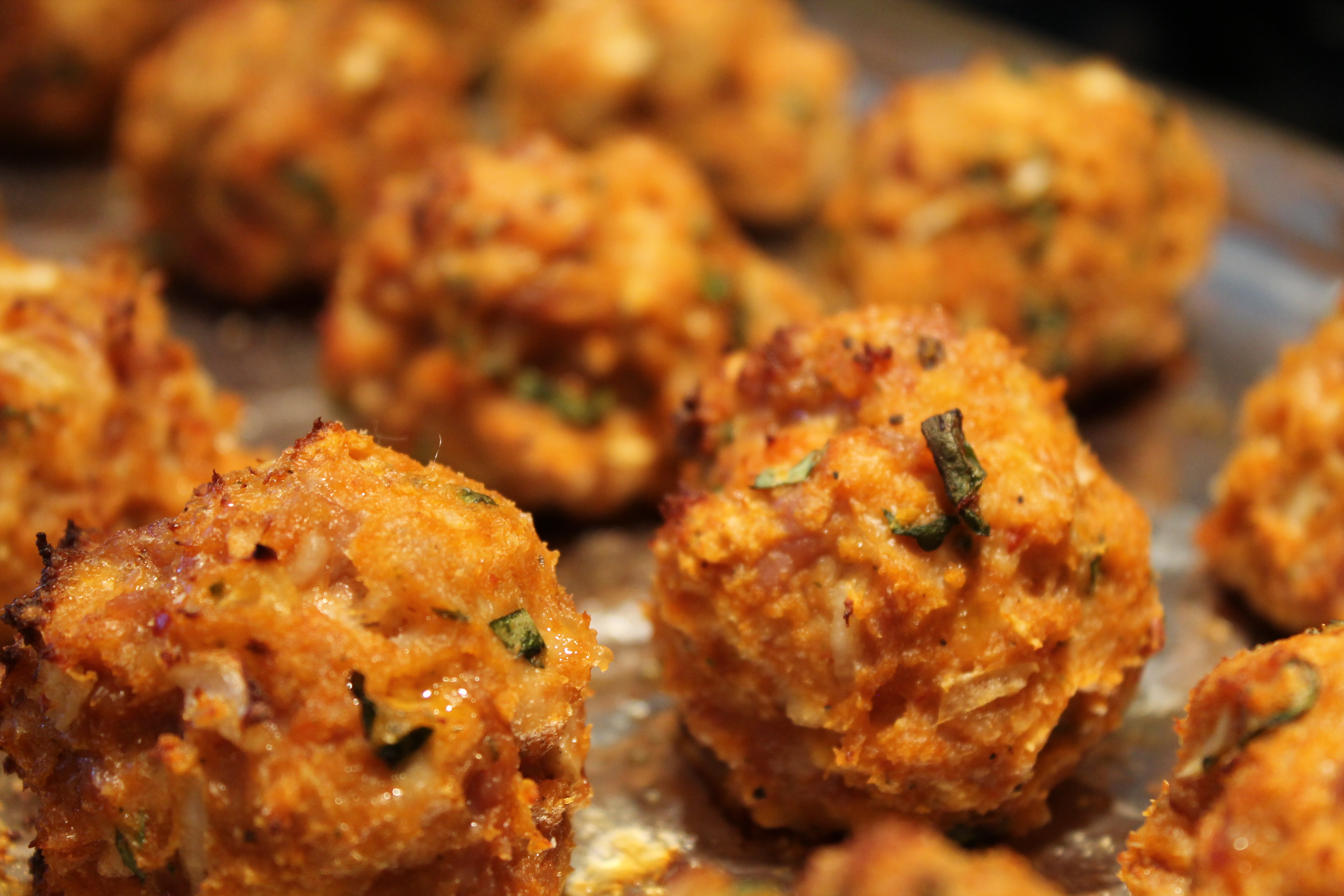 Print Recipe
Spicy Italian Meatballs in Marinara Sauce
This recipe is inspired by my grandmother. The memories- are inspired by my mom. Since she's the one I spent the most time with in the kitchen, she's the flavor behind this updated version of the traditional meatballs in sauce. The secret ingredient to all good Italian food is 'amore'. This is true here. If you pick the best ingredients- and take the time to simmer the sauce with love, you'll find the flavors to intensify the longer it cooks.
Ingredients
Meatballs:
1 cup homemade or Italian breadcrumbs
1/2 cup finely grated Parmesan, plus more for serving
1-2 tablespoon fresh basil
1/2 cup whole milk
1 large egg, at room temperature
1 cloves garlic, minced
1 medium shallot, minced
1 pound ground turkey meat (organic)
1 pound spicy Italian sausage links, casings removed
salt/pepper
Marinara Sauce:
3 tbsp extra-virgin olive oil
5 large cloves garlic, roughly chopped
1 large red onion, finely chopped
2 large carrot, grated
1/4 cup chopped fresh basil, julienne
1 tablespoon dried basil
1 tablespoon dried oregano
salt & pepper to taste
2 1/2 cups sweet vermouth
Two 28-ounce cans crushed san marzano tomatoes
2 tablespoons tomato paste
water filled from one can of the crushed tomatoes
Instructions
2

Preheat the oven to 400 degrees F.

3

In a large bowl, combine the breadcrumbs and milk and let sit for at least 15 minutes or longer.

4

Add Parmesan, 1/2 the basil, salt, pepper, egg, garlic and shallots. Mix until combined.

5

Add the ground turkey and sausage meat. Gently mix with your hands but don't overwork, until all the ingredients are thoroughly combined.

6

Form 1-2 inch balls on a baking sheet and bake for 15-20 minutes.

8

Heat the olive oil in a large deep skillet with 2-inch-high sides over medium-high heat. Add the onions & carrots and cook for 5-8 minutes. Add add garlic, salt and pepper and cook for another 2 minutes. Add crushed tomatoes, tomato paste, dried herbs until combined. Fill up one of the empty cans of crush tomatoes with water and add to the sauce.

9

Add sweet vermouth. Bring to a boil and then simmer covered.

10

Cook over low heat until the sauce reduces by 1/3 and thickens- stirring occasionally. I usually keep it on the stove for 4- 6hrs on simmer. The longer you cook the sauce, the thicker and richer it will be. Don't forget- this also cooks down the alcohol turning into a yummy, sweet and savory sauce. If you're trying to make a quicker sauce, reduce the amount of water and sweet vermouth by 1/2 cup each.

11

Once you like the consistency of the sauce, stir in the remaining basil. Adjust the seasoning with more salt and pepper if desired.

12

Add the meatballs to the marinara sauce and simmer until the meatballs are heated through, about 10-15 minutes. The flavor of the spicy sausage in the meatballs with add extra flavor and spice to the sauce- this is where things get real & delicious! Try it before & after- you'll see!

13

Serve with grated Parmesan over creamy polenta - OR serve with your favorite pasta.
Notes
One secret to adding an umami taste to the sauce is by throwing a parmesan rind in the sauce as it cooks. So save your parmesan rinds by freezing them until you need to use them. This adds so much flavor!