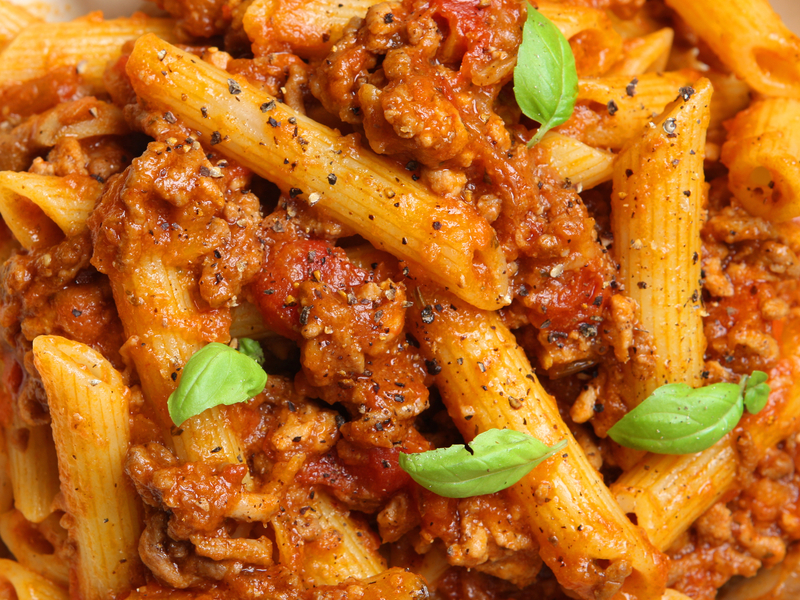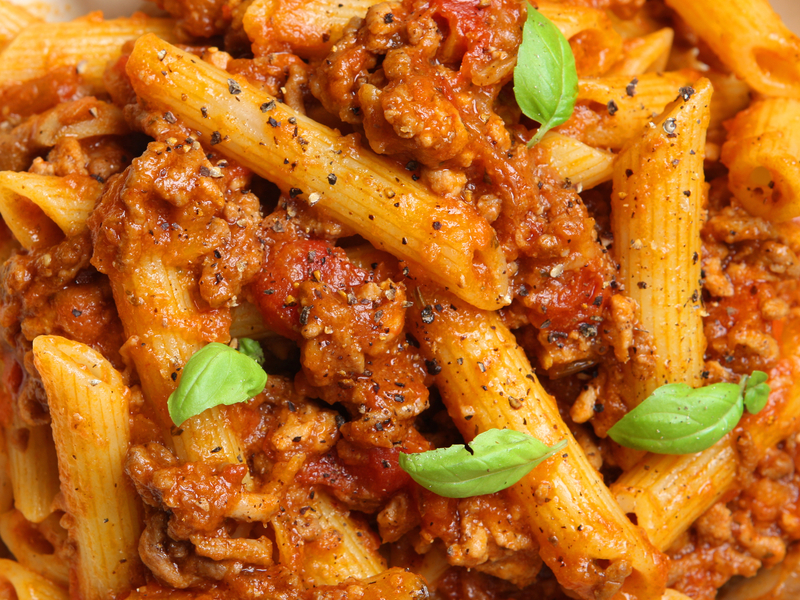 Print Recipe
Ingredients
1 1/2 pound ground wild boar
1 medium yellow onion (finely chopped)
1 carrot (finely chopped)
1 stalk of celery (finely chopped)
4 ounces of pancetta (diced)
1 can tomato paste
2 cups chicken stock
2 cups dry white wine
1 bay leaf
1 sprig rosemary
1 sprig thyme
1 sprig sage
4 to 6-ounce penne
4 tbsp olive oil
3 cloves of garlic (chopped)
1/2 cup half & half
1/2 cup Parmesan
1 tsp red pepper chili flakes
salt & pepper to taste
Instructions
1

Heat oil in a saute pan on medium heat and add celery, carrot, onion, salt & pepper (aprox. 5-7 minutes). Add crushed garlic and saute another 2 minutes. Set aside.

2

In a dutch oven, heat oil on medium and add the pancetta (aprox. 5-7 minutes). Add wild boar and cook until brown (aprox. 15 minutes).

3

Add miripoix mixture to wild boar. Add tomato paste and mix well. Add chicken stock, wine, bay leaf, and the rest of the herbs until the meat is just covered. Simmer and reduce to low. Cover for 2 1/2 hours.

4

Keep simmering until most of the liquid is absorbed and slowly add half & half and Parmesan. Simmer for about 10 more minutes until liquid reduces by half and you get a slight change in color, good enough to coat the pasta.

5

In the meantime, bring a large pot of salted water to a boil. Add Penne until pasta is cooked. Drain and add to pot with Ragu. Top with some more Parmesan and serve.