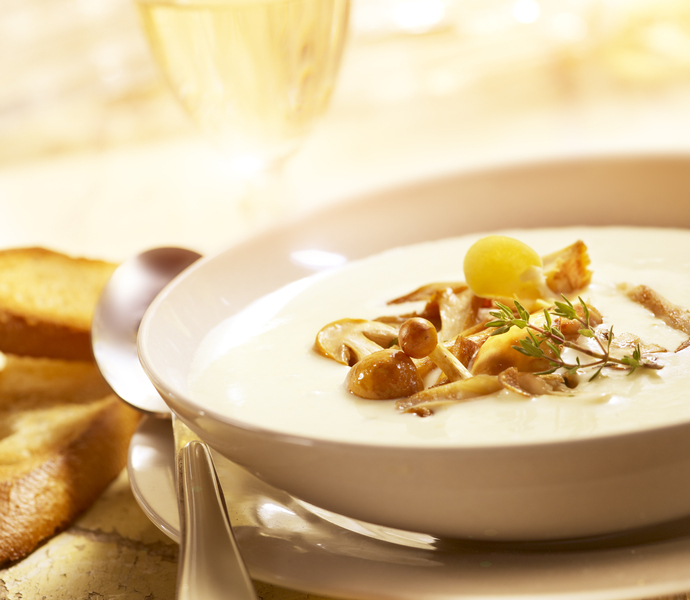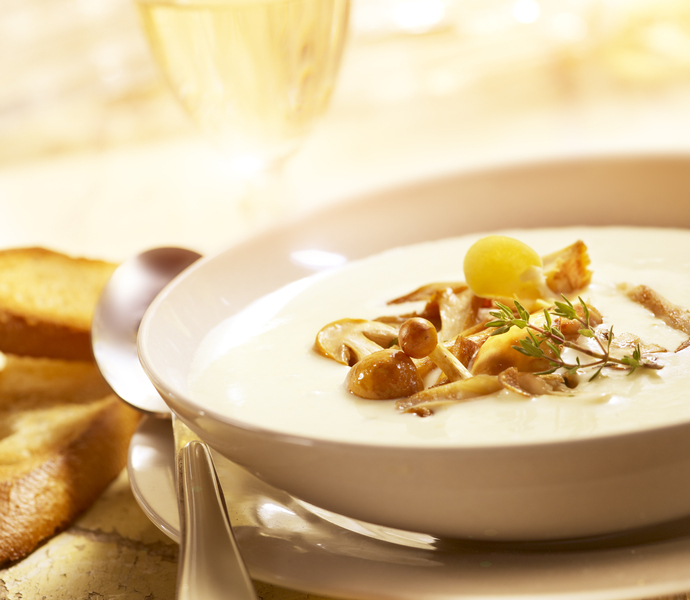 Print Recipe
Ingredients
10 oz fresh mixed mushrooms
1tbsp fresh minced thyme leaves.
5 oz dried mushrooms
1 Cup Marsala
1 tbsp Olive Oil
1 Cup Whole Milk
1 Stick of Butter
2 Cups Chicken Stock
½ Cup chopped Yellow Onion
1 Large chopped Shallot
1 Garlic Clove (minced)
Salt & Pepper to taste
1 tsp Truffle salt
Instructions
1

Place the dried mushrooms in 1 cup of hot chicken stock for 3o minutes, and set aside.

2

It a large sauté pan, saute mushroom stems, garlic, shallots, onions. Saute for 10 minutes.

3

Add the dried mushrooms including the liquid. Reduce heat for 15-20 minutes.

4

In a separate pan, heat oil & butter; add fresh mushrooms, thyme, Marsala & flour for 10 min

5

Blend 1st mixture in blender until smooth; pour through a siv with the fresh mushrooms.

6

Bring to a boil, reduce heat & addmilk. Simmer for 10 minutes. Season w/ salt & pepper to taste. Add truffle salt for an additional gourmet kick!